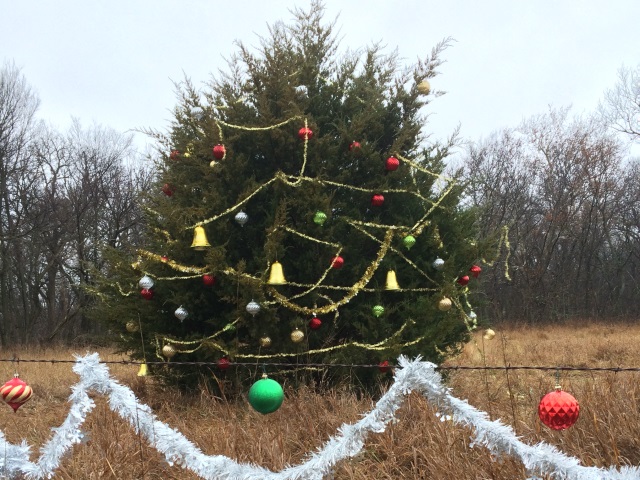 Political correctness seems to be all the rage nowadays and it may have made its way to a toy store near you.
It won't be long before Christmas presents are being unwrapped around the country by boys and girls who made it on the Nice List. Unfortunately, some people who probably deserve to be on the Naughty List are trying to make farm toys "politically correct."
An animal rights activist had a petition to remove a toy livestock hauler out of Walmart calling it a "slaughter truck." The petition failed and led to the successful Farm Toys for Tots campaign.
The charitable program delivered toys to children and kept people in agriculture informed with the social media hashtag #FarmToysForTots. It didn't take long for vegans and animal rights activists to troll the hashtag with their own versions of farm toys.
Several livestock tools were mocked using imagery similar to the popular Nerf toys: 
If @walmart sells a toy slaughterhouse truck, will they sell this castration tool toy? #FarmToysForTots #goVegan pic.twitter.com/qUUbLqNodw

— NonPorkPerry Ⓥ (@nonporkperry) December 6, 2015
#farm365 @Walmart #FarmToysForTots Some ideas for #Xmas presents to help #brainwash #kids that #animalabuse is #fun pic.twitter.com/yLOFOmLbOU

— Incognito jones Ⓥ (@hargrump) December 4, 2015
There were faux farm toys created to depict artificial insemination as rape:
New "toys" inspired by the original #slaughter truck! #farm365 #FarmToysForTots #AgProud #GoVegan #animalcruelty pic.twitter.com/aiaXanj7BT

— wevegan (@wevegan) December 4, 2015
@PlaggeVal did u get this toy too? Teach them young 2rape, exploit & slaughter! #FarmToysForTots #govegan #farm365 pic.twitter.com/KaB6bw5g2Y

— Farm365 Ⓥ (@FarmVoice365) December 7, 2015
And if you bought a "slaughter truck" don't forget the slaughterhouse: 
If @walmart sells a toy slaughterhouse truck, will they sell this slaughterhouse toy too? #FarmToysForTots #goVegan pic.twitter.com/E3j92mW7IC

— NonBirdBerry Ⓥ (@nonbirdberry) December 7, 2015

These fake farm toys aren't the only way animal rights activists are pushing their pro-vegan agenda. We've ran onto a number of toys that have been tailored towards scaring kids from eating or using animal products. Here are just a few:
 Fur and Feathers Board Game

"A board game that teaches children about the importance of being kind to animals."

Playing Food

​"The wooden set comes complete with 200 pigs, the enormous amounts of food required to fatten them up, the trees that must be cleared for feed crops, and the acid rain caused by the pigs' manure. It is factory farming packaged as an 'innocent' childhood toy. The message is unmistakable."

PETA video games

People for the Ethical Treatment of Animals has a number of video games that promote animal rights and eating a vegan diet. Some of the titles include: 

Mario Kills Tanooki
PETA's Pokémon Black and Blue
Super Tofu Boy
Cooking Mama: Mama Kills Animals
Political correctness hasn't been limited to animal rights supporters. An unintentional politically correct promotion was found at a Missouri Toys 'R' Us earlier this month when "grass-fed only" toy cows were advertised for $7.99.

Merry Christmas to all...oh wait that isn't very politically correct. Happy Holidays. Here's to hoping that Rudolph and all of the other reindeer don't get castrated by the BARF Super Castrator XL.
Have you ran onto any "politically correct" farm toys online or in stores? Let us know in the comments.