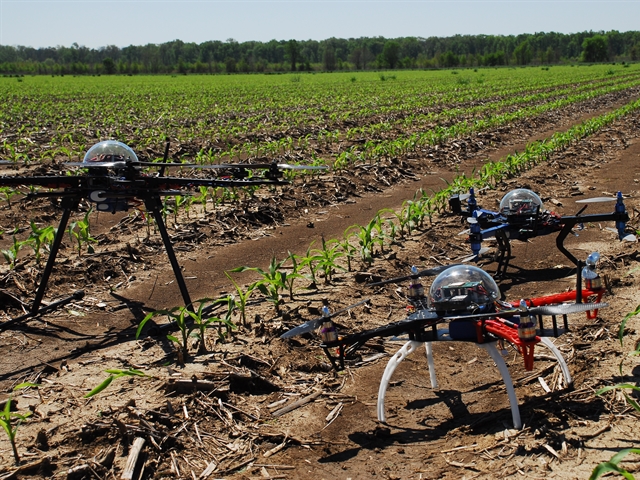 Drones have been hot talk in agriculture for the past several seasons. But how popular are they, really? According to a recent Farm Journal Media Pulse poll that surveyed more than a thousand farmers and ranchers, use of this technology has definitely gained a firm foothold in the industry.
The Pulse poll simply asked, "Will you use a drone(s) on your operation this year?" Of the nearly 1,100 respondents, a third answered positively, with 21% saying they will operate the drones themselves, and another 12% opting for a retailer or other third-party entity to fly the drones.
Another 31% say they will keep an open mind about using drones on their operation in 2018, but weren't ready to pull the trigger this year. The final 37% say they aren't interested in using this technology.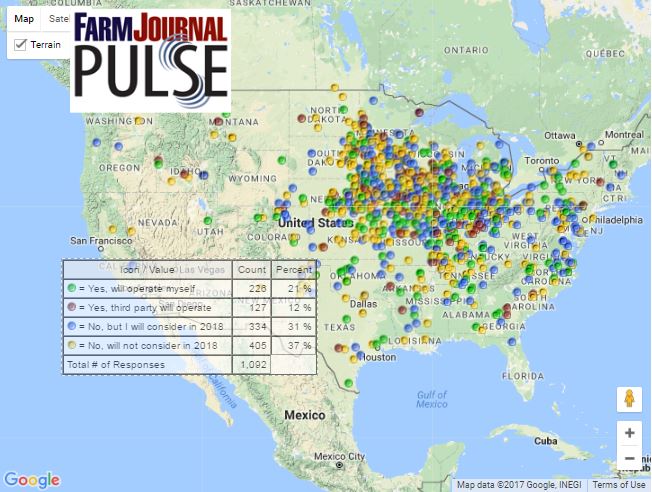 The Farm Journal Pulse polls farmers and ranchers for their straight-from-the-farm opinions and crop progress updates. By partnering with Commodity Update, the leading provider of agricultural information to mobile phones.
To learn more, visit www.agweb.com/farmjournal/farm-journal-pulse. 
Want to learn more about drones? Here are some additional resources from AgWeb:
Find all of AgWeb's award-winning drone coverage at www.agweb.com/drone-zone/.