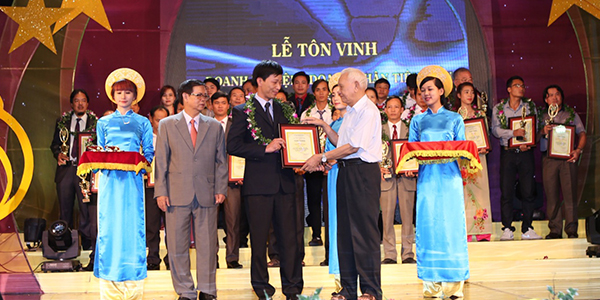 Vietnam plans to sow genetically modified crops for the first time as demand for corn to fatten hogs expands in the country where pork consumption climbed 80 percent in the past decade.
The Ministry of Agriculture approved four traits for food and feed use in August. Dekalb Vietnam Co., a unit of St Louis, Missouri-based Monsanto Co., the world's largest seed company, expects to commercialize two of them as soon as regulatory requirements are met, Nguyen Hong Chinh, head of corporate affairs, said by e-mail on Oct. 22.
The country will probably consume more pork per person than China and the European Union by the end of the decade, according to a government study. That's driving demand for corn imports that have more than quadrupled in three years, ministry data show. The majority of shipments this year are from Argentina and Brazil where they already grow gene-modified corn. China, the world's most populous country, is also promoting GM varieties.
"We've imported U.S. and South American corn and there must have been gene-modified grain in those shipments," said Le Ba Lich, president of the Vietnam Animal Feed Association in Hanoi. "It makes sense to start producing it here."
Vietnam will consume 33 kilograms (73 pounds) of pork per person by 2020, more than 32.6 kilograms in China and 31.3 kilograms in the EU, data on the website of the Organization for Economic Cooperation and Development show. Vietnam was the world's third-largest user last year with 27.4 kilograms.
The country will import 4.5 million metric tons of corn this year, the ministry said in a statement in August. That's more than double the 2.19 million tons in 2013 and is up from 972,000 tons in 2011, government data show. The crop will rise only 1.4 percent to 5.27 million tons in 2014, they show.
Higher Incomes
Food consumption is increasing as living standards rise. Incomes expanded almost fourfold in the past decade to $1,896 per person in 2013, the International Monetary Fund estimates, while the country's gross domestic product quadrupled to more than $170 billion, according to World Bank data.
Gene-altered corn may meet resistance from consumers like Pham Phuong Anh, a 30-year-old office worker in Hanoi.
"Of course I'll be concerned if the food I eat is directly or indirectly from GM products," said Anh as she was buying pork in a market. "Why would I want to take the risk?"
While the Union of Concerned Scientists, a U.S.-based non- profit advocacy group, says GM crops have the potential to affect health and the environment, Monsanto says the broad consensus among scientists who have looked closely at GM plants is that they are as safe as any other crop. The World Health Organization says such foods on the international market have passed safety assessments and aren't likely to present risks.
Field Trials
One Monsanto trait, which is resistant to insects, has a bio-safety certificate from the Ministry of Natural Resources and Environment and the other, a herbicide-resistant trait, is in the final stage of getting one, Chinh said.
The company has to meet other regulatory requirements such as field trials and a review by a third party, Chinh said. The process will probably take at least six months and the products should be ready for sale late next year or in 2016, he said.
The two other traits approved by the agriculture ministry have been developed by Basel, Switzerland-based Syngenta AG, the ministry said. Le Thi Khanh Hoa, head of external affairs at the local unit in Vietnam, declined to comment.
China, the world's biggest consumer of corn after the U.S. and the largest importer of soybeans, has begun a campaign to promote GM grain as it seeks to expand food supplies. While no domestic grain crops are bioengineered now, President Xi Jinping has endorsed the technology used to boost output.
Economic Value
Only 27 countries planted gene-modified crops in 2013, data from the International Service for the Acquisition of Agri-Biotech Applications show, while at least 60 have labeling requirements, including Japan, Brazil and the EU, according to the Center for Food Safety.
In Southeast Asia, the Philippines already plants gene-altered corn. Some 750,000 hectares of the 1.2 million hectares of yellow corn harvested this year were a GM variety, government data show. Yields average seven tons per hectare compared with three tons from traditional seeds, they show.
How fast farmers in Vietnam adopt such varieties will depend on prices, yields, and their economic value compared with other crops, said Lich from the animal feed association.
"Our farmers are very sensible when it comes to choosing what to plant," said Vo Tong Xuan, principal of Nam Can Tho University, and an agriculture specialist. "They will adopt the new varieties if they are indeed more profitable."