PORK Perspectives is a recurring column that provides business and leadership strategy tips from some of the pork industry's finest. Meet Annamaria Marangoni, strategic marketing and technology director in Cargill's Premix and Nutrition business.

Annamaria Marangoni grew up in Italy's mountain country dreaming of working with horses. But by happy accident, she now leads the strategic marketing, technology (swine, poultry, ruminant and additive) and formulation employees and serves as a member of the Cargill premix and nutrition business leadership team in Moscow, Russia. She would be the first to tell you that she landed in the swine industry by mistake. 
After a mishap with her thesis in graduate school, she found her way into studying swine genetics. The job market was not kind on her at first, she says. She sent out more than 200 CVs and kept getting shut down. So she decided to go work on a pig farm to gain experience.
"At the end of the day after 20 years, I can say that was a smart choice," Marangoni says. "That's one of my main strengths today. I can really understand the customers and the problems they face. Then I can help them find applicable solutions."
But it's no mistake that since those early days working on a pig farm, she has done stints with swine companies in the Netherlands, Shanghai, Italy and Russia. And she brings a unique perspective, international relevance and marketing savvy to the industry, making her a sought-after voice when it comes to sustainability and meeting consumer demands.
Q. How did you land a career in the swine industry?
A. I spent most of my childhood in the country at my grandparents' home in Italy. I loved horses and knew that was what I wanted to study. But I would say by accident, I ended up working with pigs. My professor responsible for my thesis just messed up. I had to look for a different option and it just so happened I was offered an internship at a swine genetics company. I decided to try it and ended up doing my thesis on the influence of a fat diet in post-weaned piglets. After graduate school, I managed a 3,000-sow farm in Italy, worked as a swine consultant for a large investment company and served as technical manager for a global leader in pig breeding and insemination. I joined Cargill (Provimi) in 2013 as the technology application manager for Europe, the Middle East and Africa, moving forward in Russia in 2017 as species technology lead for swine. 
Q. Tell me about your business. 
A. Cargill is involved in all aspects of the supply chain – from production of grains to the food on your table. Our goal is to serve our customers in food, agriculture and finance by combining technologies and integrated solutions to enable our customers to be successful and sustainable. We are trying to diversify ourselves and find partners who can help us accomplish that. We deliver more value than feed. We are making our customers more profitable and doing what we can to help them preserve their business for the next generation. 
Q. What does "home" mean to you?
A. I still consider home where I grew up in Italy – Rovereto. I also feel at home in my actual residence town of Wittem in the Netherlands, where I go back on weekends to spend time with my partner and the Dutch side of the family. I have felt at home in all the cities where I lived in between ... because each one welcomed me in different ways, teaching me lessons, opening my mind to different cultures and letting me understand the importance of inclusion and positive thinking in every situation.
Q. What's a typical day like for you?
A. No day is the same, especially because I commute. I spend one week in the Netherlands, then three weeks in Russia. For example, some days I go and help support our plants, other days I'm meeting with customers, and some days I'm in the office from 8 a.m. to 8 p.m., jumping from meeting to meeting, going home, eating and then crunching emails.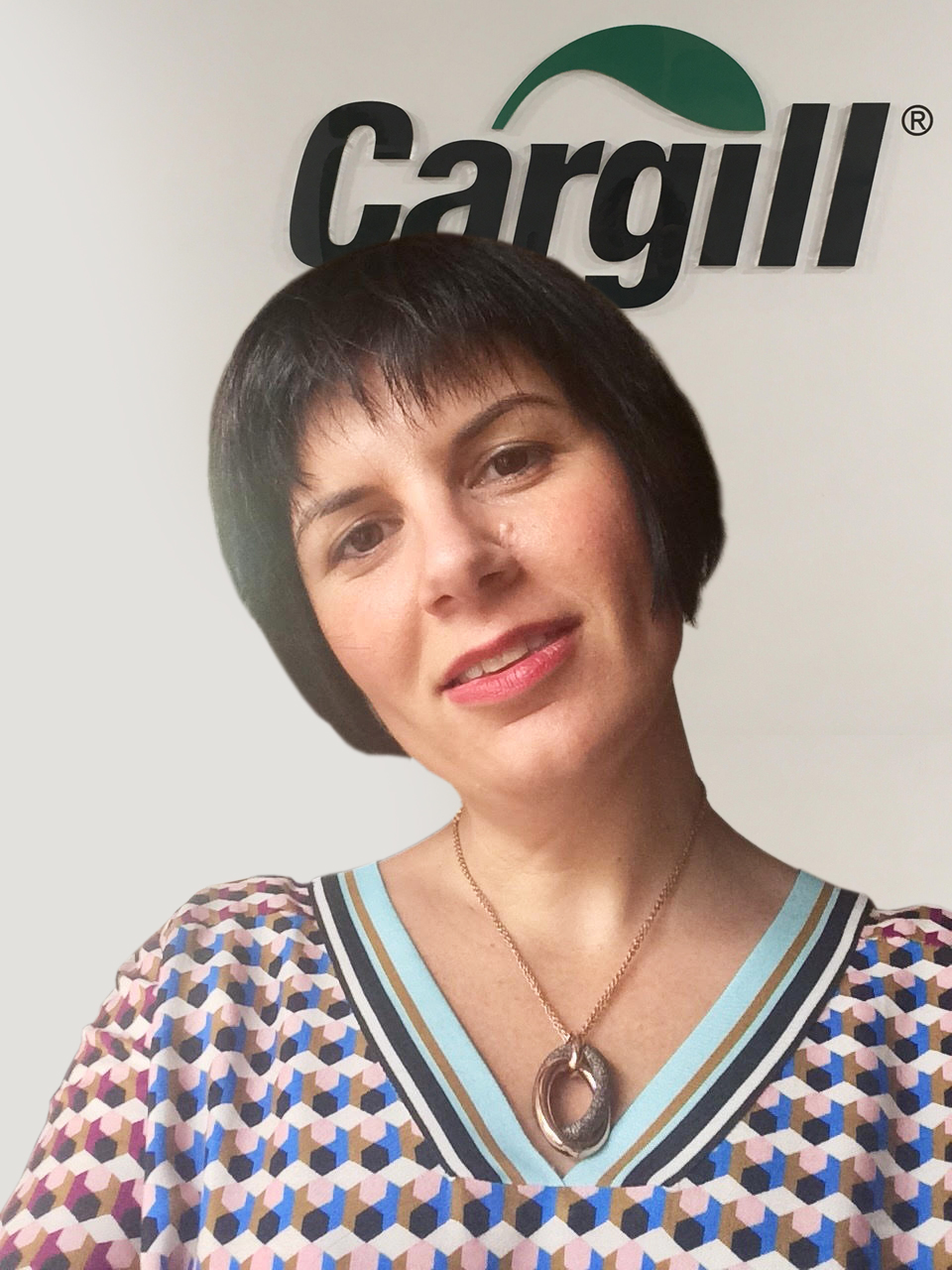 Q. What are the greatest opportunities in the swine industry today? 
A. It depends on what you look at as an opportunity. In some countries, there are opportunities to make practices more sustainable. In other countries, there are opportunities to create more differentiation so we can present distinctive solutions for the consumer – such as additives that reduce reliance on antibiotics or feed with an animal welfare benefit. Elsewhere it might be telling the story behind the pork chop on someone's plate – offering more transparency or traceability. What, how and maybe even more important, who is behind this piece of meat? It's all about adding value for the consumer and communicating the value of our work.
Q. What is one thing businesses need to do more of to succeed?
A. Listening. Sometimes we are so eager to help that we forget to listen to our customer. It's very important we listen to our customers and support them. 
Q. What are the big questions that guide your strategy development?
A. We spend a lot of time talking about how we can serve our customers. We brainstorm as a bigger group and we compile the global knowledge, then we try to localize it and deliver it to our customers. How are customers' needs changing? What do customers want? How is the market changing? What are the new trends happening across the industry? What opportunities are ahead? What are the difficult things our customers are facing that we can help them in?  
Q. What makes your job meaningful? 
A. Developing people. I often get asked where I get my energy. I believe helping people grow and achieve their aspirations is what gives me all that energy. I'm proud of how my team members are growing and how much they are achieving on the job. My team has expanded to 43 people, and we are still filling positions. I've enjoyed building this team – it gives me a lot of joy. 
Q. What concerns do you have about the swine industry now?
A. We are not moving fast enough when it comes to answering consumer demands. We could be much faster if we had more awareness of what the consumer needs. We need to look more closely at our customer – but the question is always who are our customers? I believe our customer is not just the producer. At the end of the day, our customer is our customer's customer – consumers. That's why we are producing food. 
Keep reading to learn how their business is changing and to discover questions producers should ask themselves in order to stay relevant. More with Annamaria Marangoni.