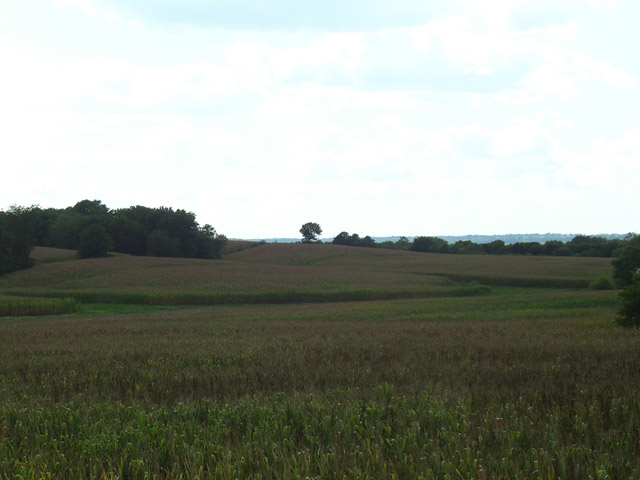 A 9.9-million-acre drop in the Conservation Reserve Program (CRP) that began in 2007 is forecast to pressure commodity prices as more acreage enters agricultural production. Yet it's unclear which crops—corn, soybeans, wheat or others—will face the most competition.
"The drivers of this trend may continue into the future," says David Widmar, ag economist at Purdue University. The two factors largely responsible for the CRP reduction are lower total expenditures on the federal program and higher rental rates.

Since its creation in 1985, CRP has seen acreage stay pretty close to 35 million, with two exceptions: in 1998/99, when acres fell to about 30 million, and in 2006/07, when acres exceeded 35 million.
The reverse is true today. With just 26.8 million acres, the year 2013 represented CRP's lowest enrollment since 1988, when the CRP program was ramping up amid a massive financial crisis. "The scale of the CRP acre decrease from 2007 is equivalent to the entire 2014 soybean plantings in Illinois," Widmar notes.
Post-enrollment CRP acres return to agricultural production, but it is impossible to gauge how much or in what form. A state-by-state analysis shows the reduction in CRP acres has not been uniform, largely explaining how farmers found an additional 14.1 million acres to plant to corn.
For example, North Dakota has decreased CRP acres by 47%, or more than 1.6 million acres, since 2007. Although all heartland states increased corn acres from 2010 to 2014 as compared to the years 2000 to 2004, North Dakota more than doubled corn acres by a total of 1.6 million additional acres.
South Dakota farmers reduced CRP acres by 38%; Nebraska by 34%; and Texas by 20%. The only "I" state among the top 10 for scaling back CRP is Iowa, which has cut more than 600,000 acres.
Percentages don't tell the entire story, though. Iowa increased corn acreage by less than the national average over the period at about 15%, but it increased total corn acres by 1.5 million comparing the two periods. That places Iowa second behind North Dakota in increased corn acres. Nebraska came in third, followed by Kansas and then South Dakota. Illinois and Minnesota virtually tied for the sixth-largest increase in corn acres.
The U.S. has not planted fewer than 85 million corn acres since 2006. In 2012, acres soared to 97 million.
"As corn prices fall, look for farmers to again carefully examine alternative crops and rotations," says Brent Gloy, a former Purdue economist who farms full-time in Nebraska. "Expect to see changes in the states that showed the largest increases first."
Yet some question how much corn acreage will decline. In North Dakota, for example, not all 2014 corn land will revert to previously grown crops, nor will it return to CRP. A shift to more soybeans is likely in 2015 because returns look more positive and production costs are much lower than for corn, notes Andy Swenson, ag economist at North Dakota State University.
Bolstering the argument for a modest crop switch are calculations from the Food and Agricultural Policy Research Institute (FAPRI) at the University of Missouri. Through 2023, the FAPRI model does not predict anything close to a major correction in total crop acreage.
Harvested corn acreage is projected to decline by 4 million from the past year to 2014, and an additional 2 million acre drop is projected next year. From 2016 to 2018, though, acreage is expected to increase and be slightly higher than in 2014. Soybean harvested acreage is expected to dip, but not until 2016. Cotton and rice acreage is forecast to change little.
Based on the FAPRI estimates and those of Widmar, it appears total crop acreage by the six major crops will have a net long-term increase of 7 million acres. 
---
Want more? AgWeb readers are sharing fresh marketing insights every day. Click here to join the conversation or to start your own.