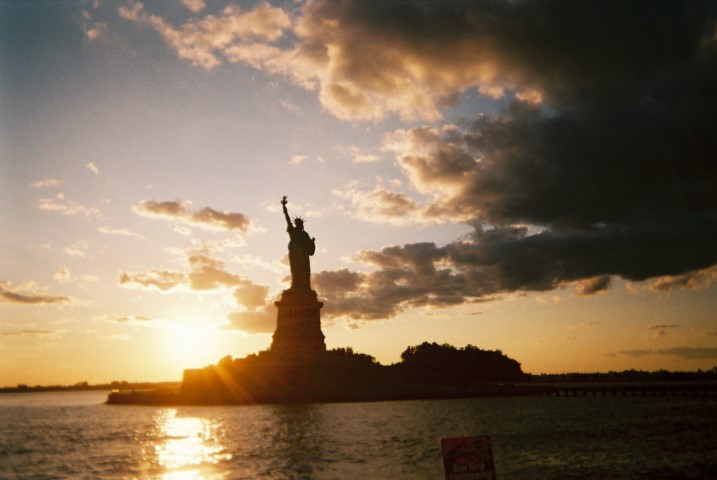 Farmers overwhelmingly voted for Donald Trump in the 2016 presidential election. Two recent looks at farmer optimism – one from a Farm Journal Pulse poll and one from the Purdue/CME Group Ag Economy Barometer – show they are happy with the outcome and optimistic about the future.
Nearly 1,400 farmers responded to a Nov. 16, 2016 Pulse question that asked: "In light of recent national elections, how do you feel about the future of U.S. agriculture and your farm?" A total of 62% of the respondents said they were "very" or "somewhat" optimistic, with another 20% having a neutral position. Only 17% had a negative reaction to the election.
The post-election glow isn't gone two months later, according to the December Purdue/CME Group Ag Economy Barometer, the results of which were released Jan. 10. In fact, producer sentiment in December is at an all-time high of 132, 16 points higher than the month prior. And the barometer's "Index of Future Expectations" rose from 130 in November to 146 in December.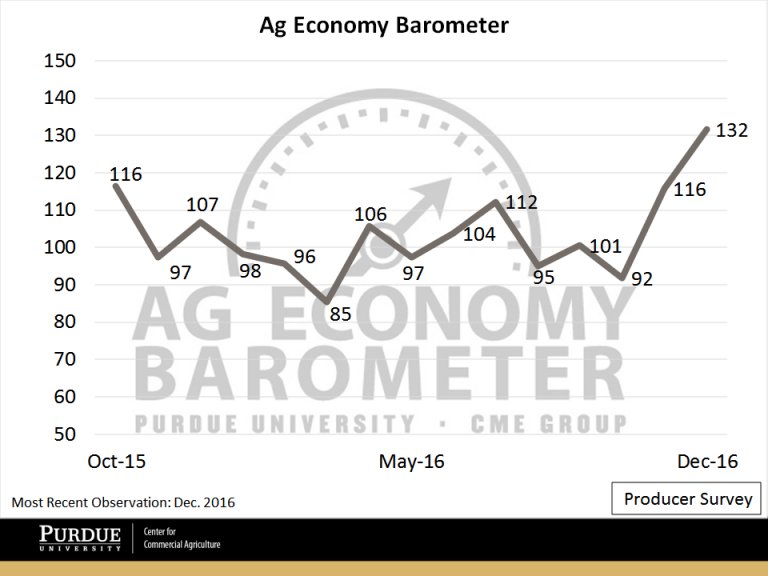 The barometer's scores range from 0 (completely unfavorable) to 200 (completely favorable), measured relative to a base period from October 2015 to March 2016. Any number over 100 is considered positive, while values below 100 indicate a decrease in producer sentiment.
"Looking back at the data from the last several months, it's apparent that we've seen a big swing in producers' expectations about the future," according to James Mintert, director of Purdue's Center for Commercial Agriculture. "Although both the Current Conditions and Future Expectations Indices increased in the last couple of months, it was the increase in the Index of Future Expectations, which jumped 51 points since October to reach an all-time high in December, that triggered the sharp rise in the barometer."
Producers were also asked about their expectations for the U.S. economy in general. In October, 13% of respondents expected any expansion – a number that rose to half of respondents in December, according to David Widmar, senior research associate and leader of research activities for the barometer.
"The contrast in sentiment from the October survey – three weeks prior to the U.S. elections – and the December survey – five weeks after the elections – is remarkable," Widmar says. "The improvement in optimism regarding the U.S. economy among agricultural producers appears to parallel that of U.S. consumers."
Farmers may still be taking a "wait and see" approach when considering handing the family farming operation down to the next generation. Asked if now would be a good time, a small majority (50.5%) say not yet.  But asked if five years from now would be a more favorable time to bring a new generation to bring a new generation into the family farming operation, 62% answered in the affirmative.
To learn more about the barometer, visit http://bit.ly/2jzZOtz.
AgDay-Purdue Ag Barometer-1/11/17