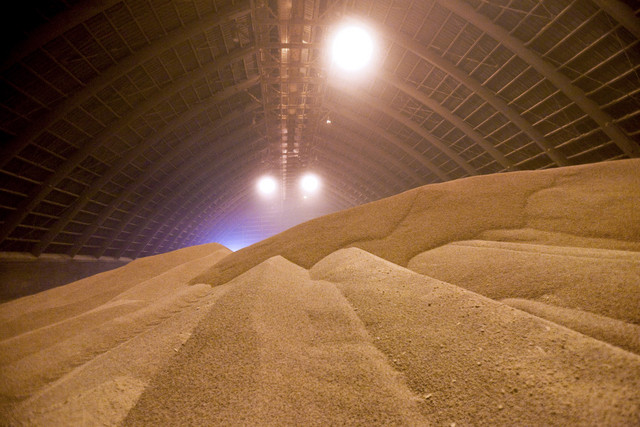 Potash Corp. the world's second-largest producer of its namesake fertilizer, is rallying amid rumors of a possible takeover of the Saskatchewan-based company.
Potash Corp. gained 2.5 percent to C$21.32 at 1:30 p.m. in Toronto, after climbing as much as 6.6 percent to C$22.18, the highest price since June 24. The stock has declined 45 percent in the past year.
There are rumors of several unsolicited bids for the company as the stock reached historical lows, said Jonas Oxgaard, an analyst with Sanford C. Bernstein & Co. A bid may come from any of the company's competitors, including CF Industries Holdings Inc. or Agrium Inc., and if BHP Billiton Ltd. wants to make a second attempt to acquire Potash Corp. "I don't think there would be a better time than this," he said.
"It feels like the time things would be consolidating," Oxgaard said in a telephone interview from New York.
The company doesn't respond to market rumors, Potash Corp. spokesman Randy Burton said in e-mail.
Bid Rejected
Canada rejected Melbourne-based BHP's $40 billion hostile offer for Potash Corp. in 2010 saying the bid failed to meet the criteria of providing a net benefit to the country. Saskatchewan province is forecast to receive C$420 million in direct royalties and taxes from the potash industry this fiscal year, down 24 percent from C$556 million a year earlier, government spokeswoman Deb Young said in an e-mail on June 22.
Potash Corp. cut its full-year profit forecast in April after crop nutrient prices declined and China delayed signing supply contracts. Potash prices have tumbled amid increased production and as farmers spend less on fertilizer amid lower agricultural commodity prices.
Uralkali PJSC is the world's largest potash producer by output.