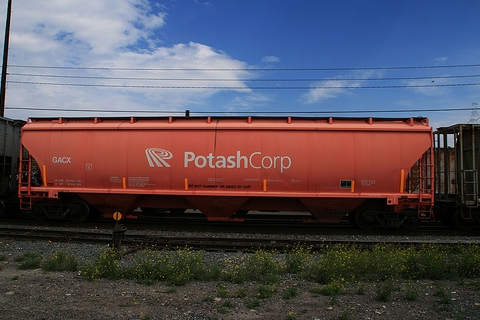 Potash prices are uncertain for U.S. producers ahead of spring 2015 planting, in part because of production issues in Russia.
"They have typically been one of the major global suppliers of potash to places like China and other places around the world," explains Davis Michaelsen, Pro Farmer Inputs Monitor editor. "They were part of a two-part joint venture which split up last summer, and the Russian part of that, Uralkali, had threatened to oversupply the market, thinning margins for everybody else and hoping to gain market share.

"With the flood of a mine just last month, that plan seems to have backfired," he continues. "But it will offer some welcome relief perhaps for shareholders of North American potash producers—I'm thinking of Potash Corp. and places like that. However, their ending stocks are reported very low right now, so they're really going to have to ramp up production if they're going to try to fill up that supply gap."
Meanwhile, the fact remains farmers don't want to pay too much for fertilizer, particularly in light of corn prices.
"When we start to see price resistance in fertilizer, it shows up first in potash," Michaelsen notes. Potash prices could see strength in the spring if North American production fails to ramp up this winter.
Watch the complete Pro Farmer Profit Briefing by clicking the play button below:
---
Latest potash news on AgWeb: