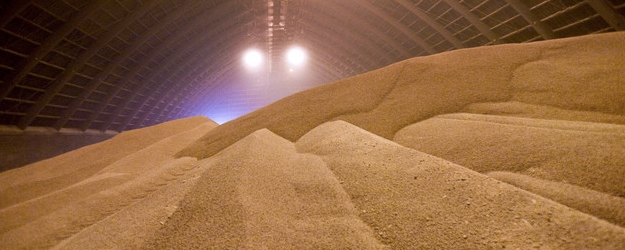 OAO Uralkali, the largest potash company by output, sees North American demand rising to match the record level in 2010 as farmers boost production of crops.
The region may use as much as 10 million metric tons in 2014, Uralkali said today in a statement. That compares with a forecast of as much as 9.2 million tons it released in July.

Consumption will be sustained at least through autumn as farmers replenish declining nutrient levels in the soil after crop production that reached an all-time high this year, the company said. The region's demand in the first half was about 6 million tons, up 30% from a year earlier, Uralkali said.
---
Succeed in a Sideways Market
---
The producer broke up a trading venture with Belarus in July 2013 and said it would operate at full capacity to regain market share, roiling the $20 billion global potash market.
Uralkali, competing with Potash Corp of Saskatchewan Inc., Agrium Inc. and Mosaic Inc., sells about 5 percent of its output in the U.S., according to a presentation from July.
Uralkali confirmed its estimate that global potash demand may reach record levels in 2014, it said in the statement.
Demand in Brazil may exceed 2013, reaching as high as 8.8 million tons, while China may consume as much as 12.2 million tons, from about 11 million tons, according to Uralkali data.
---
Want more? AgWeb readers are sharing fresh marketing insights every day. Click here to join the conversation, or to start your own.