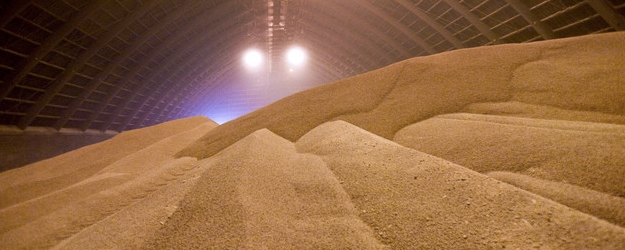 If you've priced potash lately, you've noticed prices haven't come down.

Prices jumped last fall due to short supply, but they have yet to soften. It's not just farmers playing the waiting game on purchases; it's a global issue, too. As corn prices continue to fall, Pro Farmer Inputs Monitor Davis Michaelsen expects potash prices to follow.
Watch the full AgDay report:


"We were 75 cents higher and this week, we find we're another quarter higher. Not huge increases by the ton, but huge increases when we expected potash to come down," Michaelsen says.

That's forcing buyers in India and China to hold off purchasing potash because they think it's priced too high. Michaelsen says it's the same situation with input dealers in the U.S.

"As American dealers hold out and wait for lower prices and refuse to re-fill, they will wait it out. Transport becomes a problem later on. We could see some supply shortages and some more serious upside action," Michaelsen says.

But using Michaelsen's forecast, he still thinks prices could fall.

"When we use this figure, it tells us potash has another $50 per ton to fall," he says.

Michaelsen says the safe route is to wait and see what prices do this winter to apply this spring.