Saskatchewan's PotashCorp (POT) today announced earnings guidance for full-year 2012 will fall below the low end of the previous range of $2.80-$3.20 per share provided in July 2012. The change primarily reflects lower than forecasted potash sales volumes due to delays in new contracts with buyers in China and India. Earnings for third-quarter 2012 are expected to be at the low-end of the $0.70-$0.90 per share guidance range previously provided.
PotashCorp announced yesterday that it will exert some inventory control by shutting down two of its production facilities, each for eight weeks beginning in mid-November.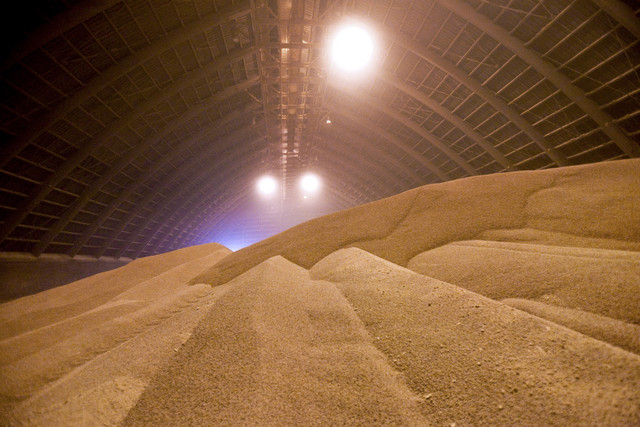 PotashCorp is one of the three pillars of Canpotex and has the most to lose of the three from waning potash export demand. POT will continue to struggle unless it can move some nutrient soon, but with India and China leaning in toward Belorussian potash, relief for ballooning supply may have to wait until spring when either China and India ink contracts for nutria with Canpotex, or U.S. farmers increase fertilizer application to combat the ravages of drought on the soil.
Additional discussion around third-quarter results, as well as full-year guidance will be addressed in a third-quarter conference call on October 25, 2012.
---