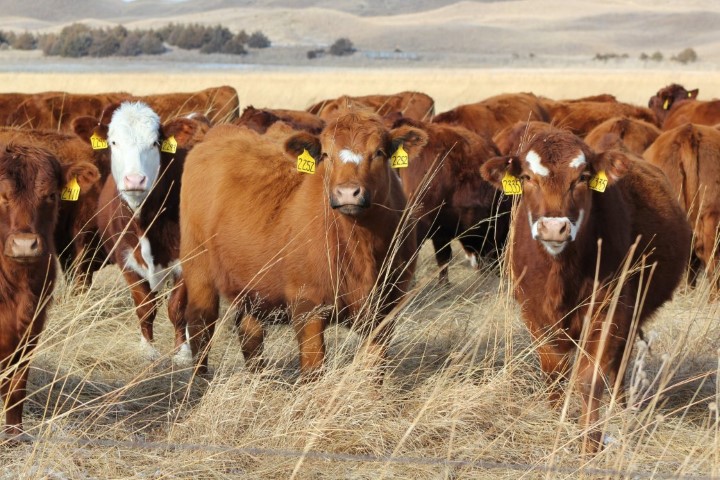 Cattle and hog producers have reason to be optimistic entering March 2015, explains Chip Flory of Pro Farmer and Market Rally radio. In an interview with "AgDay" TV's Tyne Morgan this week, he shares his outlook for beef and pork and discusses implications of the recent West Coast ports shutdown.
Will the strong U.S. dollar be a bearish factor for meats all year long?
I would sure like to see some additional exports going out the door, but we're into a fairly tight supply situation on beef, and the beef supply situation is not going to get any better through 2015. Now we're getting some relief, some significant relief, on the supply side of the pork market, but if we could get our exports up a bit, watch our shipments into Hong Kong, I think that's a market that's got a lot of development potential along with Mexico.
Beef and Pork Outlook: March 2015
Will labor disputes in the Pacific Northwest result in a hangover effect for beef and pork prices?
It already has because those exports that were lost, we'll never get back. If we shipped that pork, if we would have shipped that beef, it would have had an impact to the upside on prices already.
We were so optimistic about pork prices. Now we're looking at breakeven, maybe?
There's a little bit more optimism out there when you look at the summer-month contracts. I mean, some $80 hogs, really it's not that dire of a situation. But you've got to take advantage of it. You've got to use your risk protection, you've got to maybe lock in some returns, some positive returns, on those summer-month hogs if you can do it.
What sector are you more bullish on right now, looking at all the meats and poultry?
I guess I'd have to be most bullish on beef, and the reason that I say that is that you look at the inventory report, it's like they took all that coming supply and put it on the plate for 2015. It's not going to be on the plate until 2016.