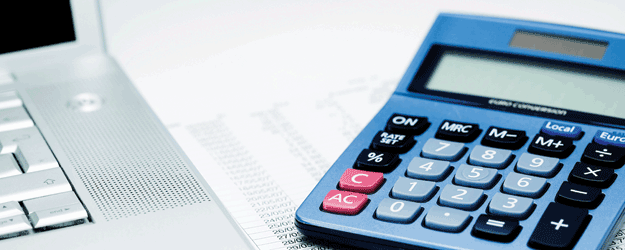 Barclays Plc, the U.K.'s second- biggest bank, will withdraw from most of its global commodities activities, joining JPMorgan Chase & Co. to Morgan Stanley in pulling back as revenue drops.
The "refocused" business will emphasize electronic trading, Barclays said yesterday in an e-mailed statement. It will continue to trade precious metals and derivatives tied to the price of oil and U.S. gas, as well as commodity indexes, the statement showed. The London-based bank already cut raw- materials jobs in January as part of a reduction in fixed income, currencies and commodities, and shut power-trading desks in the U.S. and Europe in February.
Commodities revenue at the 10 largest banks fell 18 percent last year amid reduced volatility, Coalition, a London-based analytics company, said in February. At the same time, regulators are concerned that lenders might control prices if they both own and trade raw materials, or suffer losses that would endanger the financial system. Deutsche Bank AG and Bank of America Corp. are exiting some commodities activities, while JPMorgan and Morgan Stanley are selling units.
---
AgDay TV's Agribusiness Update: How PEDv Impacts Prices
---
"This seems to be where everybody's going," said Douglas Hepworth, executive vice president of New York-based Gresham Investment Management LLC, which used Barclays for clearing, trading and research for at least the past 10 years and manages about $15 billion in commodities. "They have generated very good research, and we just hope they continue it." 
Coffee, Wheat
The Standard & Poor's GSCI gauge of 24 commodities posted its worst year in five in 2013 as gold fell the most since 1981 and corn, arabica coffee and wheat slid at least 20%. Commodity-related assets under management shrank by about $100 billion, or about 25% of the total held at the year's start, Barclays estimated in February. The GSCI index rose 4% this year.
Barclays added 0.3% to 247.25 pence in London trading yesterday. The shares fell 9.1% in 2014 after two annual gains, cutting the company's market value to 40.5 billion pounds ($68.1 billion).
Barclays will keep its gold fixing seat and its precious metals vault, a person familiar with the situation said yesterday. The reduction in the business should be mostly completed by May 31, the person said.
The bank has 160 employees in commodities trading, sales and research and also provides services in industrial metals, agriculture, coal and dry freight and emissions trading, according to its website. That compares with the figure of 200 given last May by Mike Bagguley, head of foreign exchange and commodities trading. 
Financial Results
"This decision is in line with Barclays' stated objective to actively evaluate and manage our businesses, ensuring they meet strict economic and strategic criteria within the new regulatory environment," the bank said in the statement. The withdrawal will have no effect on its financial results, said Barclays, which has roots going back to 1690.
Chief Executive Officer Antony Jenkins, who also must contend with investor anger over compensation for bankers at Barclays, will face shareholders at the company's annual meeting on April 24. The bank is scheduled to release first-quarter earnings on May 6, and the CEO will discuss investment-banking strategy with analysts and investors on May 8.
Barclays was a "tier two" performer in commodities last year, along with Deutsche Bank and BNP Paribas SA, according to Coalition. JPMorgan, Goldman Sachs Group Inc. and Morgan Stanley had the biggest revenue from raw materials, it estimated.
LME Floor
The U.K. bank was considering which businesses to focus on, Jenkins said in a memo to staff on April 17. Barclays stopped speculative agricultural trading last year for reputational reasons and in 2012 exited from trading on the London Metal Exchange's floor.
The lender sparked discord among investors in February of this year, when it raised the amount set aside for 2013 bonuses to 2.4 billion pounds while reporting lower annual pretax profit from investment banking.
Morgan Stanley still expects to complete the sale of a physical oil business to OAO Rosneft amid U.S. sanctions of Russian leaders, Chief Financial Officer Ruth Porat said April 17. JPMorgan agreed last month to sell its physical commodities business to Mercuria Energy Group Ltd. for $3.5 billion.
Deutsche Bank is cutting about 200 raw-materials jobs after deciding last year to exit dedicated energy, agriculture, dry- bulk and industrial-metals trading. Bank of America said in January it would dispose of its European power and gas inventory as opportunities shrink and increasing regulation curbs trading.
Goldman Sachs and Morgan Stanley both said revenue from commodities rose in the first quarter.