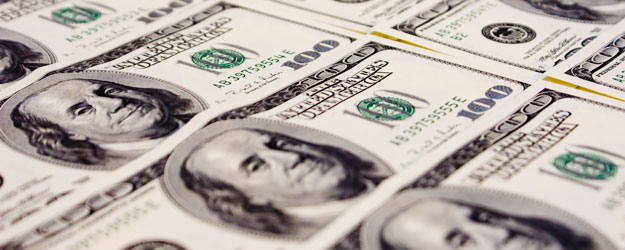 The retreat in corn prices is not fun for producers, who must adjust to tighter margins after a strong five-year run. But it's not altogether a bad thing, either.

"We're talking about the cooling down of a very hot industry," says Bill York, CEO of AgriBank in St. Paul, Minn.. The bank is one of the largest within the Farm Credit System. "It's not unhealthy that the industry's slowed down a little bit and we get back to more normal profitability."

Yet the slowdown has prompted banker and producer concerns about what happens to values for the No. 1 farm asset—land—and York's crystal ball shows a decline, though modest. "We're going to see some softening but at moderate levels, maybe down from the peak to a trough of 20%, on average," York says. Given the level of growth in recent years, that is barely leveling off, he adds.
---
Click here for more news and videos from Top Producer's Power Hour.
---
USDA data underscore that view, with cropland values equal to or exceeding 20% growth last year alone in North Dakota, up 41.5% (partially due to the Bakken oil boom); South Dakota, up 30.2%; Minnesota, up nearly 20%; Nebraska, up 19%; and Iowa, up 17.8%. U.S. cropland value increased an average of 13% in 2013, with other regions trailing the red-hot Midwest. York acknowledges, however, that his modest correction estimate is contingent on a normal trend increase in interest rates, healthy global demand for U.S. farm products and no recurrence of a global recession.

"I'm bullish long-term," York says. "There will be opportunities for farm profits." Clearly, that will vary by year and cycles in input costs and commodity prices, "but I see reason to be optimistic over the long haul." One reason for that optimism is his belief in continued strong global demand.

Even so, York says he manages AgriBank's portfolio conservatively. "We're going to make business decisions biased toward keeping the system and this enterprise open, no matter what happens. So you'll see capital levels a little on the strong side compared to where other lenders may be." York says that given AgriBank's performance and capital, it would take a combination of serious events to cause significant problems. "But our job is to prepare for that."

Meanwhile, all-important interest rates will increase from historically low levels, he projects. York notes that many drivers influencing rates are impossible to predict. Among them: Domestic economic performance, the aggressiveness with which the Federal Reserve Board steps back from quantitative easing, the global economy and geopolitical issues.

"Over time, those will likely dissipate and rates will rise," York explains. "But I'm not predicting anything like the rate rises of the 1980s unless some really significant events occur where there is a loss of confidence in the U.S. government, the Treasury and the Fed. I don't see that happening."