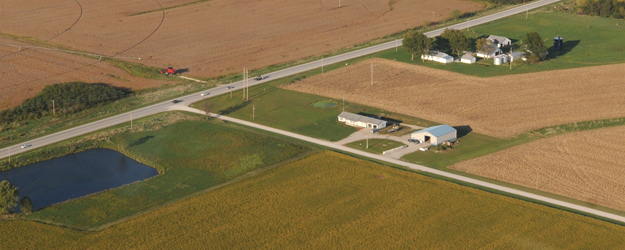 Federal Reserve officials are becoming concerned that their attempt to stimulate the economy with additional bond purchases is causing market distortions in some sectors, farmland included.

"Prices of assets such as bonds, agricultural land, and high-yield and leveraged loans are at historically high levels," says Esther George, president and CEO of the Federal Reserve Bank of Kansas City. "We must not ignore the possibility that the low-interest rate policy may be creating incentives that lead to future financial imbalances."

Fed Chairman Ben Bernanke also has voiced concerns. The Fed must pay close attention to the costs and risk of its policies, he says.

The combination of high farm income and the U.S. monetary policy of dollar stimulus and record low interest rates "have converged to make agricultural land ownership the new sweetheart of investment," says Bruce Johnson, ag economist at the University of Nebraska.

In Johnson's view, the now multi-year land boom has turned into a bubble. He is not predicting a bust, however, due to a variety of factors different from the 1970s and 1980s. A key one: The agricultural sector today is not overleveraged with debt, and those buying at the top of the market appear to have considerable financial means (half of the purchases bought with debt with no mortgage debt incurred).

"That said, there is still some 'overshoot nonsense' in the market today that is not reflective of the basic fundamentals we will need to be purged to get back to more 'sustainable value' levels," he says. "That could realistically mean a downward market correction of 30% or more in a few short years—particularly in (Nebraska) where the recent value run-ups have been the most profound."

Nebraska's all-land average value has more than doubled in less than five years, and in some areas of the state has climbed more than 125%. Between mid-year 2011 and mid-year 2012, land values rose 33%, according to USDA, the highest percentage gain of any state. Only North Dakota and South Dakota recorded somewhat comparable annual gains of 27% and 24%, respectively. The U.S. average was only 11%.