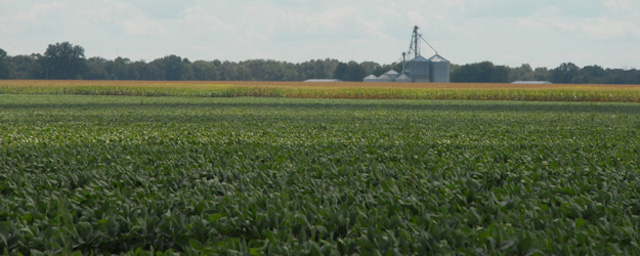 While farmland values have stabilized in many areas, trends indicate that an active sales pace will continue through the first half of 2014 in most regions. Sales by the Farmers National Company (FNC) set a new record in 2013 of $750 million for 2013, up from $640 million in 2012. Activity during the first half of 2013 slowed slightly because of a surge in sales at the end of 2012 prompted by tax law changes. However, sales levels turned upward to round out the year and finished strong, according to Randy Dickhut, vice president of real estate operations for NFC. Out of 829 properties sold by FNC in 2013, over 40% sold at auction.


While land prices have stabilized compared to the double-digit price increases seen in recent years, levels remain at historical highs. Prices per acre for high quality land range nationwide from $3,500, to as high as $12,000 to $13,000 per acre in areas of Indiana, Illinois, Iowa, and Nebraska. Values in the Upper Midwest are also very strong with sales reaching $10,000 per acre. "Farms remained profitable in 2013 despite lower commodity prices, in part due to reductions in fertilizer expenses," said Dickhut. This is prompting farm owners to continue buying premium land to expand their operations, he says. Interest in average to medium quality land has waned, however, slowing activity for such property.


Some regions are expecting increases. As Texas recovers from the drought, land values are forecast to rise 5% to 7%. Moving north, a price drop of 40% for sugar beets has impacted land values in the Northern Region (North Dakota/South Dakota/western Minnesota). Income reduction of nearly $350 per acre in some cases is taking some land buyers out of the market. Despite this pressure, values are fairly stable in this area, Dickhut says.
Overall, prices in Iowa, Minnesota and South Dakota have leveled off, but cautious and selective buyers are still on the lookout for quality land. Moving into 2014, land values here will likely be impacted by the looming ethanol mandate, which could drop values based on commodity prices and the demand for land to support livestock in this area, which could boost values. "It's a real balancing act as we move forward," the company says. "Values are still relatively strong, but market factors could pull them either way."
Quality farmland in the East Central Region continues to see moderate to steady land values, as supplies are still limited and demand strong. This region has seen a recent flurry of activity heading into 2014, tempered by some conservative trends as buyers feel a softening of the market. "The first quarter will be very active based on our year-end interest. This could subside later this year if interest rates rise and commodity prices weaken," FNC says. With commodity market dropping, there has been some resistance at auctions. "There is still pent-up demand for quality land within the cash-rich farming community," the company says. Top prices in the region are Illinois at $13,000 for high quality land. These levels are followed by Indiana at $11,100 and Ohio, at $8,400.
While the market for high quality cropland remains strong throughout the High Plains, values have tapered off slightly with reductions of 8% to 10% percent in some cases. "Drought challenges have subsided, which is helping to stabilize any further reduction in values," FNC says. "Trends in the south central region are mirroring national trends." Looking into 2014 for this region, FNC predicts cropland will remain steady or see potential reductions of 10% in value. Current auction levels remain extremely strong and are forecast to stay at a similar level into early 2014. Prices for irrigated high quality cropland in the area are variable but range between $4,000 and $6,000 per acre, while the range for non-irrigated land is $3,000 to $6,000.
Farmers continue to be the primary land buyers. Dickhut reports that investor interest in land has been more guarded as many are not willing to pay high prices without a guaranteed strong return. Recent success in the stock market is generating interest in alternative investments, pushing outside investors to choices besides land. "The market for farmland overall remains strong, particularly for quality land even though buyers are getting more cautious," said Dickhut.