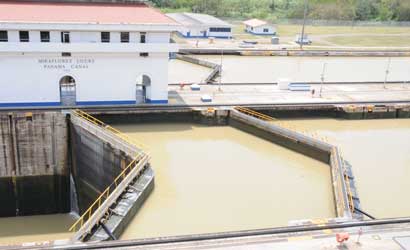 Corn producers are among the stakeholders wondering how Congress will fund lock-and-dam projects that are part of the Water Resources Development Act (WRDA) recently signed by President Obama.

"We've been down this road many times before," explains Gary Niemeyer, a central Illinois corn farmer and past president of the National Corn Growers Association, in an interview with AgriTalk radio. "The House voted 412-4 to pass WRDA. The Senate voted 91-7 to pass WRDA. The president signed it almost immediately. I think we have the political understanding of the importance of this. We as people who are utilizing the system need to get out and make sure that our congressmen and our senators know exactly how important it is to us."



The need to upgrade the nation's waterway infrastructure is significant. China will invest $32 billion on the Yangtze River between 2011 and 2015, he notes, while Brazil will invest $27 billion in ports over the next four to five years. Compare those figures to the smaller annual budget of the U.S. Army Corps of Engineers, he says.

"The problem is, these locks, most all of them were built to last 50 years," Niemeyer says. "But they're 80 years old. The way I would put it, duct tape and baling wire just aren't working anymore. We have to get some new locks that bring us to the 21st century."

Failing to keep up poses a safety issue to boat workers and also slows the movement of commodities down major U.S. trade rivers, he says. Numerous jobs could be created in agriculture and other industries assuming funding is appropriated.

"There are 48 million man hours' worth of jobs on seven locks, five on the Mississippi and two on the Illinois," he notes. "We're ready to help them utilize that knowledge."

Click the play button below to hear Niemeyer's complete interview with AgriTalk:



---
Click here for more news and videos from Top Producer's Power Hour.