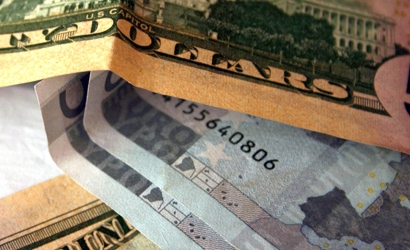 As corn and soybean planting continues on farms across the U.S., experts tell the U.S. Farm Report Market Roundtable that prices for those crops and wheat should be viewed in context. Here's a quick recap of the domestic and global factors influencing the marketplace.
Corn: Late planting not yet an issue
"We're at a critical zone right here with this idea of late planting," notes Bryan Doherty, Stewart-Peterson Group Inc. "It's too early to play that card. It's important to each farmer, but on a grander scale keep in mind we planted 40% of the crop in one week last year, so we can't really look at that as a driving factor just yet. But weather, all other events, Ukraine, those are all in the marketplace day by day, but corn itself is really kind of stuck in a range between about $4.90 and $5.10."
Soybeans: Prices move on China cancellations, global output
"You're looking at beans that are now coming into the U.S. that were at one point destined for China. Those were canceled out of Brazil," says Doherty. "They're going to come to the U.S. So you have that. You have a market that's been very volatile lately. It was up four days in a row prior to that drop and hit some high levels where once it started to go, it went down, funds were moving out, there was a lot of money moving out of beans on Thursday.

"So you're going to see a lot of volatility in beans, and that's very typical of very tight old-crop inventory. You're going to see a lot of bulls and bears arguing back and forth. The overall trend remains up, but the world supplies are beginning to swell, and that's going to eventually take a toll, especially if we do plant extra acres in the U.S."

Mike North, First Capitol Ag, agrees that soybeans have a good underlying story, though the price outlook is anything but certain moving forward.

"Tight ending stocks bring attention and money from every different corner of the marketplace, but the funds have really gotten behind that," North says. "We've seen a price that drove us up to some of those highs that we saw earlier in the month. We hit some resistance in the marketplace, closed up a month, began a new one and they ran for the door, especially with some of the forecasts that are coming out and some of the cancellations that we saw getting beans moving into the U.S. So money came into the market, drove it down, and that kind of volatility—a 50-cent lower day—is not out of the question for the soybean market."
Wheat: Internal crop conditions aren't all bad
In the wheat market, while news reports have focused on poor crop conditions in southern Plains states such as Oklahoma and Texas, the domestic big picture tells a different story.

"We're seeing some good numbers coming out of the Montana/Nevada/Idaho/Washington region that did get good weather," North notes. "They had a cooperative fall/winter/spring combination, and a lot of producers there are talking about big yields, not to mention the Soft Red Belt being in good shape."

Click the play button below to watch the complete Market Roundtable discussion, include international factors affecting the wheat market, beginning at about the 8-minute mark:


Click here for more news and videos from Top Producer's Power Hour.