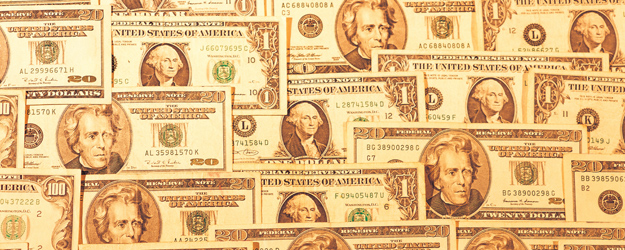 Like a needle poking a balloon, global prices poked U.S. commodity markets this week and let some air out of corn, soybeans and wheat. More deflation is likely in the future as projections for big crops remain on track.

"Corn was down roughly 26 cents," notes Bill Biedermann, Allendale, Inc., in an interview on the U.S. Farm Report Market Roundtable. "Beans were down about 20 cents. Wheat was down 50 cents, and that was probably the only commodity with the most bullish news happening with the drought out west. But we were overvalued to the world price, and we took some air out of this thing."

In the corn market, producers should watch the U.S., which raises about 36% of corn worldwide, and China, which raises about 22%, explains Don Roose, U.S. Commodities.

"Right now, we have favorable weather, and I think it's probably a market with the funds sitting with huge long positions at the present time," he says. "I think as we move through summer into the El Niño year … 60% of the time in an El Niño year, we have above-normal trendline yields. I think that's probably what you look forward to as we go into the future. Two steps down, one up. We'll have oversold markets that bounce, but we think the trajectory is probably sideways to down."

Biedermann projects more acres will be planted than anticipated.

"That's actually going to be even more emphasized onto the bean market with the North Dakota and Minnesota shifting some acres. I don't think we'll see the prevent plant. We had 7 million to 8 million acres of the Corn Belt prevent plant last year. That's going to come back into play. So we're going to have upcoming reports that are bearish. The thing that traders are going to start to look at is historically, there's only five other times in history that the U.S. soybean carryover has been this large. We're at record carryover projections for world. You look at $15 prices. They were here for a reason because we needed to import or we needed to cancel exports. That job's been done, pretty close to being finished, and the outlook is just overwhelming."

That makes Goldman Sachs' six-month forecast of $4 corn and $10.50 "very realistic," Biedermann says.

Click the play button below to watch the complete U.S. Farm Report Market Roundtable discussion, including a look at how the funds are affecting markets, starting at about the 8-minute mark:



---
Click here for more news and videos from Top Producer's Power Hour.