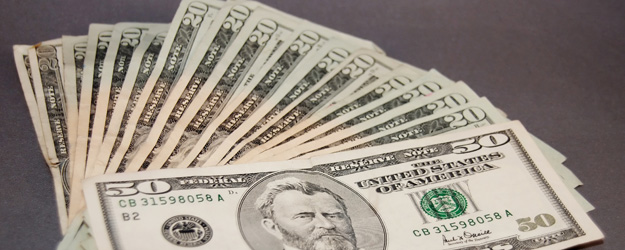 Some producers will be receiving huge crop insurance revenue payments yet this year, which could trigger a huge unwelcome tax bill, particularly if producers sold 2011 crops this year, too. In other words, some producers could almost be receiving two years' worth of income in one year.
Help is on the way, however. For farmers who normally sell at least half of their crops the year following their harvest and use cash accounting as most do, they can roll crop insurance benefits into the 2013 crop, says Steve Samples, a CPA in Van Wert, Ohio.
This is called section 451(d) of the tax code. "You can't split payments into two tax years, however," he says, so you either have to call the benefits as income in 2012 or 2013. If you receive crop insurance payments in 2013 for the 2012 crop, none of your payout has to be claimed for 2012, regardless of whether you normally sell your grain in the following year or not.
Samples adds that "normal" marketing is subject to interpretation, so you better be in close conversation with your accountant if you receive benefits this year. An important question producers must answer, however, is whether they would rather have crop insurance benefits as taxable income in 2012 or 2013, Samples says, and it's not as easy a question as it may sound. That's because crop prices in 2013 could also be strong, with carryover so incredibly low. Anything less than ideal yields next year could suggest relatively high corn and soybean prices for the 2013/14 crops, even if lower than present prices.
It's not only crop insurance that producers need to think of when considering tax strategy between now and the end of the year, Samples says. Because higher levels of Section 179 depreciation are scheduled to expire this year, as well as bonus depreciation, producers with a need to purchase equipment and other farm business items that can be expensed, might be dollars ahead to do so yet in 2012. Section 179 credits for the 2012 tax year is $139,000, far lower than the $500,000 in purchases that could be expensed in 2011, Samples says.
Even so, because Section 179 depreciation is set to revert back to only $25,000 in 2013, it may pay to purchase equipment and use the deduction this year. Samples quickly adds, however, that farmers should only purchase equipment and use the deduction if they have a need for it.
Samples notes that this year, Section 179 applies up to the first $560,000 of equipment purchases, then a dollar for dollar reduction thereafter. That means that if a farmer purchases $699,000 worth of equipment, they cannot take Section 179 depreciation.
Another tax credit that goes away in 2013 is the 50% bonus depreciation. This year, farmers get 50% depreciation using this provision for qualified new equipment, with no limit on the total purchased. Bonus depreciation is set to expire Dec. 31.
There is talk of Congress extending the rapid depreciation for business. "Nothing will happen this year because it's an election year, however," Samples says. The outcome on whether Congress extends Section 179 credits and bonus depreciation could hinge on the makeup of the new Congress and who is elected president, he continues Some say that it may be a challenge for Congress to extend the Bush tax credits, because doing so will adversely affect the federal budget deficit moving forward.
While making use of deductions makes a great deal of sense, farming for the tax code—rather than profits—obviously makes no sense, Samples says. Furthermore, there are worse things than paying taxes. "Paying taxes means you're profitable," he says. Still, there is no reason to send Uncle Sam a check that's larger than you need to.
Read and watch more Power Hour news, blogs and videos.
---
Related Video Report :
Mark Gold, president of Top Third Ag Marketing, based near Chicago, is encouraging farmers to use put options now to protect income, whether from insurance payments or, for the fortunate few, crop yields expected this fall.
---