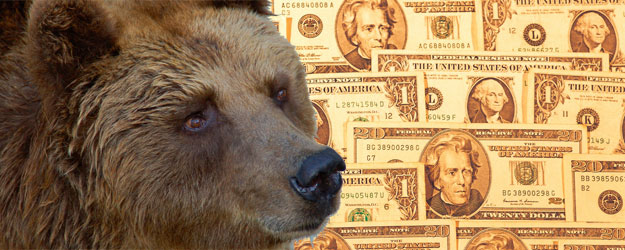 Enjoy crop prices at record levels while you have them, because they aren't going to last forever.
By the fall of 2014, expect corn prices to be at or barely above the cost of production, about $5/bu., says Bob Utterback, Utterback Marketing president and Farm Journal economist.
"The market could be turbulent to the negative side (longer-term)," he says. "The longer the market goes up, the longer the bear market cycle could last. When the market turns, it will be down more than it's been up." The market has been more bullish than it was during the 1988 drought, the last major drought.

One reason Utterback is bearish long term is that he expects 100 million acres of corn to be planted longer term, with acres coming from cotton, rice and other crops.
For the present, "this is one of the years we will always talk about in the future. We are living in history," he says. This year, Utterback does not rule out $9 to $10 cash corn, if yields are 130 bu./acre. Last Friday's USDA Crop Production report pegged the U.S. corn yield lower than that, 123.4 bu./acre, down 23.8 bushels from 2011.
Regardless, "the market is likely to be volatile and choppy," Utterback predicted. Because of record high prices, "this is a year when greed is difficult to manage," he said. "Keep your greed under control." Volatility could be huge, in the order of $2.50/bu., he said. It's not unprecedented, however. In 2008, corn prices dropped $5/bu. from July to fall.

"This is the biggest supply swing since the 1930s," Utterback said. Because he sees a bear market longer term, he advocates doing some selling of the 2013 crop if you can capture $6.75 to $7.50, and even 2014, if you can sell at $7-something.

Soybeans potentially have more upside than corn, Utterback said. If yields come in at 36 bu./a, $20 beans are not out of the question, he said, although that is a possibility, not a forecast. USDA estimated 36.1 bu./a yields in Friday's crop report, the lowest since 2003, and down 5.4 bushels from 2011. "The bean story has yet to be told," he said. Soybean yields have a good chance to be below expectations, Utterback added.

Longer term, he sees inflation coming in 2014-20, and higher interest rates during the period. Utterback also suggests pushing for longer term cash rents, three, five, even 10 years.
Read and watch more Power Hour news, blogs and videos.
---
Related Video Report :
Farm Journal economist Bob Utterback expects prices to moderate before rising sharply again.
 
For More Information
Visit AgWeb's Market Center.
Read more Coverage, Analysis of the Aug. 10 Reports.
 
---