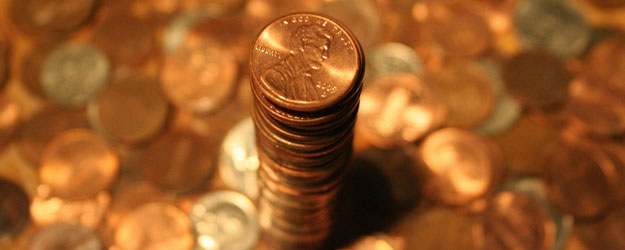 A good financial plan is important every year, but it's especially important going into the 2014 planting season, with corn prices falling nearly $2 per bu. compared to this time last year.
"It's critical going into this year with margins being tighter," says Andrew Melton, assistant vice president with Farm Credit Mid-America. "Farmers are doing everything they can to cut costs, but if you're holding grain in the bin, cash flow can still be an issue."
Melton and his colleagues were on hand at the 2014 National Farm Machinery Show to share some advice for farmers looking to keep a financial edge even in the wake of relatively lower commodity prices.
• Leases: "This year, leases have been a hot topic," Melton says. "We have options that can give you cash flow to extend and structure a payment to get you through a tight year."
• Farm Improvements: Improving your existing acreage is a way to expand your profitability without expanding your acres, Melton says. "We're seeing a lot of farmers doing better with what they have by increasing production on existing acres rather than acquiring new ground," he says. That includes adding pivot irrigation, implementing better tillage strategies and nutrient management plans, and even adopting use of cover crops.
• Transparency: The more your lender knows, the better he or she can develop a solid plan, Melton says. So while yield history drives much of the conversation, any production practices you adopt that might drive higher yield will be useful information for your lender. "Communication, period, is critical," he says.
• Immediacy: Update your year-end balance sheets and meet with your lender as soon as it is convenient, Melton says. Be sure to share your goals and your strategy for meeting those goals.
• Patience: It's a virtue that's especially important in a year like this one, Melton says. Farmers are spending more time on purchase decisions, and Melton sees this as a positive. "Be deliberate," he says. "Spend some time thinking about it."
• Operating Lines of Credit: An operating line of credit is a critical tool that can be used to improve cash flow and provide flexibility within an operation. This is especially true when crops are stored and expenses need to be prepaid.
For more advice on developing a great relationship with your lender, be sure to read "Manage Your Banker."