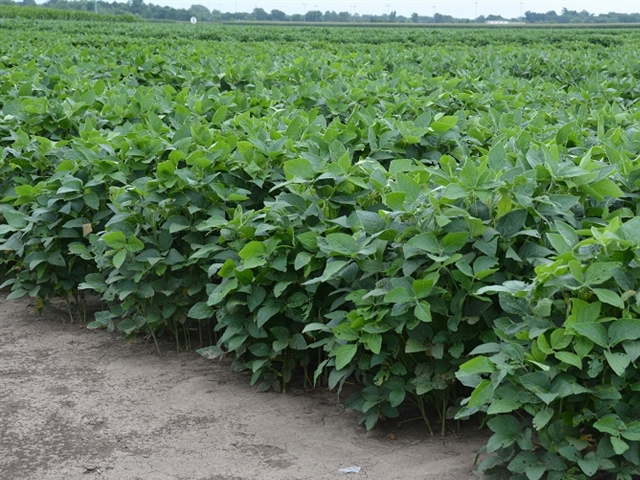 Although good yields are vital, opportune marketing might be what keeps your farm in the black this year. If you haven't already sold soybeans consider your options for the next several months and don't make a rash decision.
"You're the best in the world out in the field," says Brian Grete, editor of Pro Farmer. "What we all need to focus on is marketing."
Thanks to a less-than-stellar end to the growing season in South America and the sharp drop in prices since June, export demand for U.S. soybeans has been robust.
The primary demand driver? Chinese imports. Exporters are still actively selling old-crop soybeans. And China has been buying new crop soybeans—there have been daily export sales announced by USDA the past 10 days—and  is expected to import a record amount of soybeans in 2016-17.
"We're going to dominate exports until early spring," Grete says. "The first half of the marketing year, exporters are going to sell as much as they can."
USDA crop conditions show 72% good to excellent ratings as of Aug. 7, which is driving a pre-harvest drop in prices. Don't expect the dip to last forever, Grete says. When prices drop, especially in soybeans, China and other importers buy as much as they can at a lower price, increasing demand and helping support a price rally.
"If futures dive below $8.50 we'll likely see a quick demand-driven price recovery," Grete says. "How long and how high the price recovery from the seasonal low extends will depend largely on demand."
The current price structure of the market tells you to have your soybeans sold by harvest, Greta says, but don't forget one marketing fundamental when selling.
"When making marketing decisions basis is the first and foremost factor to consider," Grete says. "Basis will tell you if/when the market wants your supplies."
Keep an eye on fund activity the rest of the marketing season, too.
"Fund positioning signals they favor soybeans over corn and wheat," he adds. "If a fall rally starts, I would expect funds to be most aggressive on the long side of the soybean market. On the flipside, if they decide to get out of their soybean length, it'll drive prices down."
Market Update with Brian Grete

Stay tuned for more tips for the rest of this season and next season with Farm Journal's 2016 Corn College coverage.