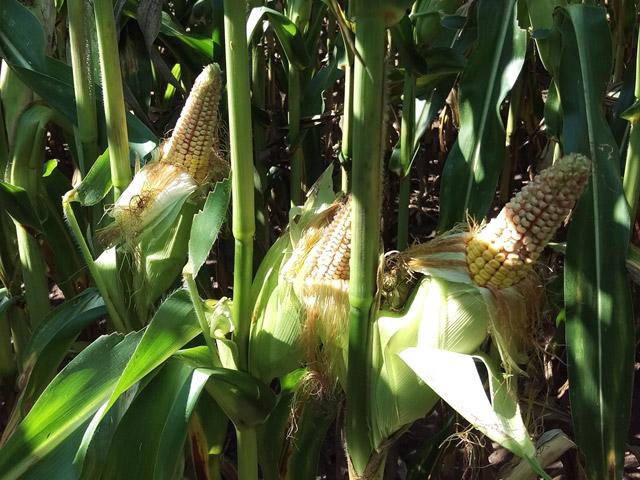 Want to prepare for harvest the right way? Scout your field using three "S" terms as your guide: Stage of growth, shank attachment and stalk quality, Farm Journal associate field agronomist Missy Bauer says in Episode 13 of Corn College TV Season 3.

For growth, determine whether the milk line is still working its way down or whether the corn has reached black layer.

"If we've already hit black layer, that's typically between 30% and 35% moisture corn," Bauer says.

(Click here to order the Corn College TV Education Series on DVD.)

Next, determine how well ears are attached to shanks. If the shank has a firm hold on the ear, early dropping of ears probably isn't a concern. If ears begin dropping with a light bump, consider harvesting that field earlier on.

Finally, evaluate stalk quality itself by digging up some plants and splitting open the stalk about halfway. Ideally, cannibalization hasn't occurred too far down too early. A good rule of thumb is that cannibalization should be only happening at least one or one-and-a-half nodes above the crown.
 
Can't get enough of Corn College TV? Click here for full episodes.
Corn College TV: Season 3 Ep 13