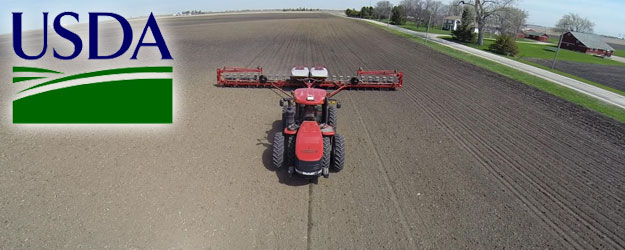 AgWeb.com will have full coverage of USDA's June 11 Crop Production and World Agricultural Supply and Demand Estimates reports, following the 11 a.m. CDT releases.
 
Focus Still on Tightness of Old-Crop Beans
For this month's WASDE report, analysts will be waiting to see how USDA rectifies the balance sheet on old-crop soybeans, given clear evidence that exports already exceed projected levels.
A Kick to the Corn Market: Trend Reversal Ahead?
The corn market's wild ride continues. On Friday, corn prices jumped 10 cents. Market expert Jerry Gulke shares his insight.
AgWeb Radio: Closing Commentary 6-10-14
Kevin Van Trump of Farm Direction says the report numbers tomorrow are causing traders to be cautious. Great weather has some thinking yields will increase.
AgWeb Radio: Midday Commentary 6-6-14
Kevin Van Trump of Farm Direction says two items are in the market. Goldman roll and next Wednesday's crop report. Weather is also affecting the markets.
Soybean Farmers See Rally Ending on Record U.S. Harvest
Facing the prospect of excessive supplies, some analysts think soybeans could drop to $10/bu. at harvest time, and farmers are locking in prices.
Wheat Falls to 14-Week Low on Global Supply Outlook; Corn Drops
Wheat futures fell to a 14-week low on speculation that a U.S. government report tomorrow will show world production outpacing consumption.
Blog Commentary
Listen to the latest market commentary on AgWeb Radio:
Audio Analysis
---