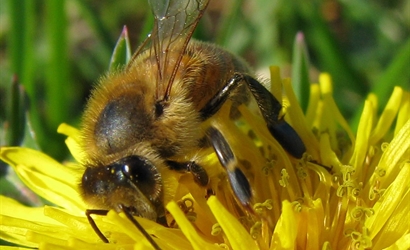 As an increasingly robust sector of the agriculture industry, precision ag has filled many nooks and crannies of the industry, from planting to variable-rate input applications, to precision steering, precision irrigation and much, much more. Now, MapShots has announced a precision conservation solution by partnering with the DriftWatch Specialty Crop Site Registry from FieldWatch, Inc.
Driftwatch was launched in 2008 as a voluntary online specialty crop site originally created by Purdue University. The registry allows farmers, beekeepers and applicators to better communicate where high-value pesticide-sensitive crops and beehives are located. Working together, all parties can help limit unwanted exposure in their area.
With the latest integration, if a MapShots customer also subscribes as a user of DriftWatch, that information is overlayed on their maps in the company's AgStudio software, says Clint Ingram, field product manager at MapShots.
"Since apiaries, specialty and certified organic crops cannot have pesticides sprayed near them, it is crucial for growers and applicators to have this information," he says. "With these maps, they can determine when and where they can apply products to avoid pesticides drifting into sensitive areas."
Users sign up for a FieldWatch applicator membership to flow the DrifWatch data stream into AgStudio. This costs a low annual data subscription fee, Ingram says. Applicators and retailers can visit the FieldWatch homepage at www.fieldwatch.com if they want to learn more about membership.
"Once users have signed up for the service, they will be notified when anything changes in their area," Ingram says. "If new beehives or crops are added or relocated, they will receive that information automatically."
Ingram says Driftwatch is an important new stewardship tool for farmers, beekeepers and applicators, and is glad MapShots is able to provide its customers this service.