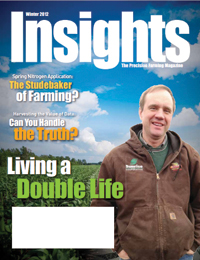 Ag Leader Technology is giving its customers new ideas with the launch of Insights magazine. The quarterly publication, which debuted in February, targets farmers and industry professionals who are interested in the latest precision farming tools and technologies.

"The landscape of precision farming technology is changing rapidly, to the point where growers can blink and suddenly feel they're falling behind," says Al Myers, president of Ag Leader. "We felt a magazine was a good way to help growers find out what's happening in the industry."

To sign up for a free subscription to Insights, you can visit www.agleader.com/subscription.