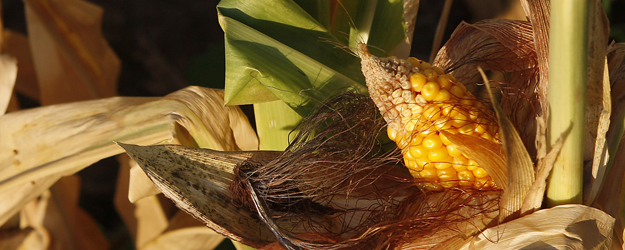 2012 marks an important change for crop insurance, and you need to prepare for it.
If you have or will be filing a crop insurance claim this fall, remember this number: $200,000. If you have n insurance indemnity claim that is more than $200,000, you will be subject to an actual production history (APH) audit, which will include APH reviews for 2009, 2010 and 2011.
Last year the trigger amount was $100,000, says Chris Anderson, crop claims supervisor with Country Financial. He says it was doubled for 2012 because farming operations are larger and grain prices have been higher, as well as to help reduce the number of APH reviews.
Even with the dollar level significantly increasing for this year, Anderson is anticipating a large number of claims. He advises farmers to start collecting documents as soon as possible to help expedite the process.
Jamie Wasemiller, Gulke Group analyst and owner of Wasemiller Insurance Agency, says these audits are normally triggered once a claim has been worked and determined to be over the $200,000 threshold.
"Typically, this will be during or close to the harvesting period. This year, the underwriters are willing to start the process even before the crop production has been adjusted and a claim has been submitted," he says.
The purpose of the audit is to validate reported yields, Anderson says, which means a variety of documents should be provided.
"The producer's main responsibility is to provide three years of verifiable production evidence for units of the crop being reviewed," Wasemiller says ."As an additional inducement, a producer's claim will not be paid until this process is completed."
Use these recommendations from Anderson and Wasemiller to prepare for an APH review this year or in the future:
Keep all of your production records for at least three years.
File all signed appraisals.
If your grain is farm-stored, have bin measurements taken by approved representatives.
Print combine monitor records and keep them with your settlement sheets. These records must show harvest date, location of field, field ID and unit number, name of crop and number of bushels harvested.
If you had the grain weighed before you stored or sold it, provide any tickets that contain weight and volume measurements.
Make photocopies of weight tickets from grain carts, as the print on these tickets can become unreadable with time.
Do not split truckload tickets and bins between units unless you have soft records for production that is commingled.
If you are going to store current production with production from prior years, ask a third party to premeasure the production from prior years.
Separate production records by crop, practice, type, unit and the crop year in which the production actually occurred.
Even if you have only a share of a crop, make sure that you will be able to provide records for the entire crop if necessary.
Sort these production records by the 578 producer points (to identify each crop and separate them by unit and county), settlement sheets and soft records.
Record any feed records at the time the grain is fed.
 
Read more advice on how to prepare for crop insurance audits:
How to prepare for a federal crop insurance APH review by Country Financial
Crop Insurance Indemnities: Some Tax Tips by Purdue University
---
Related Video Report :
Mark Gold, president of Top Third Ag Marketing, based near Chicago, is encouraging farmers to use put options now to protect income, whether from insurance payments or, for the fortunate few, crop yields expected this fall.
---