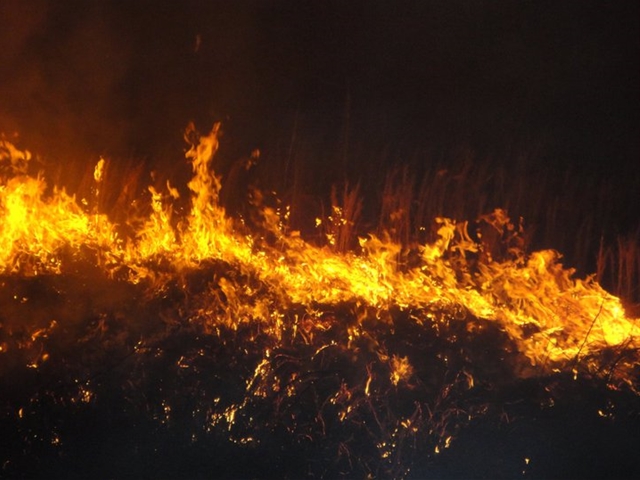 Event designed for private landowners and land managers.
By: Robert Burns, Texas A&M AgriLife Extension Service

A workshop to train private landowners and land managers how to safely and legally do controlled burning will be held May 21 in Woodville, Texas.
"Prescribed burning can be a necessary tool to manage successful longleaf pine stands," said Jacob Spivey, Texas A&M AgriLife Extension Service agriculture and natural resources agent for Tyler County. "When done correctly, prescribed burning can do a lot to improve the land for timber, wildlife and aesthetics, both in the present and for future generations."
The workshop content was developed by a team of practitioners from multiple entities, including the Texas A&M Forest Service, the National Park Service, AgriLife Extension and the Nature Conservancy, according to Spivey.
The workshop will begin at 8:30 a.m., with the indoor program starting at 9 a.m. and ending at 1 p.m. at the Big Thicket Fire Management office, 860 County Road 1040. The outdoor session will follow at the Big Thicket National Preserve and last until about 4 p.m.
The workshop is free and open to the public, but space is limited and preregistration is a must. To register go to http://www.ncsu-feop.org/RxFire/TX/, print and fill out the downloadable form. Alternately, participants may contact Spivey at 409-283-8284, Jacob.Spivey@ag.tamu.edu.
Speakers and topics will include:
— Benefits of Prescribed Burning and a Managed Forest, Kent Evans, Texas Longleaf Implementation Team, Lake Jackson.
— Texas Laws Related to Prescribed Fire and Smoke – Landowner Liability, Larry Joe Doherty, private landowner, attorney and president of Burn Alliance of Texas, Long Point.
— Why and How I Burn My Land, and Why I Chose Longleaf Pine, Mike Howard, Sabine County landowner, Houston.
— Wildlife Benefits from Prescribed Burning, Rusty Wood and Chris Gregory, Texas Parks and Wildlife Department, Nacogdoches.
— Wildfire Prevention with Prescribed Burning, Andy McGrady, the Forest Service, Lufkin.
— Assistance Programs for Landowners, John Matel, district forester, Forest Service, Kountze, and Josh Johanson, U.S. Department of Agriculture Natural Resources Conservation Service, Woodville.
— Longleaf Restoration Using Prescribed Fire, Herbicides and Mechanical Control, Fulton Jeansonne, National Park Service, Woodville.
Participants must have their own transportation to join the Big Thicket tour, Spivey said. The outdoor tour site is about 20 miles from the Big Thicket Management office, and carpooling is recommended because of limited parking.