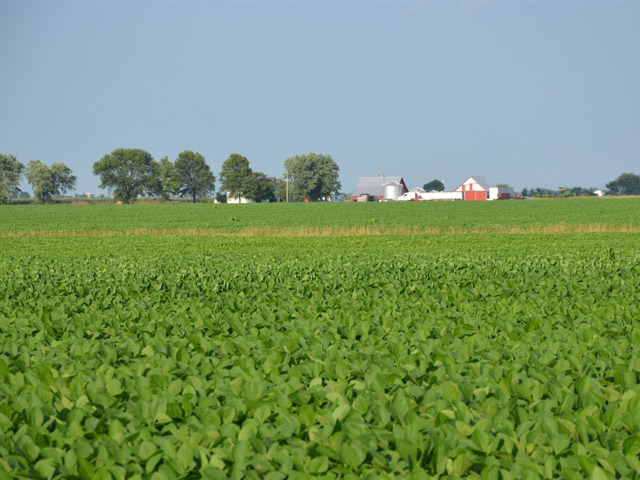 By Peter Martin
When we talk about buying and selling farm operations, there are a handful of factors that directly affect the market: economics, politics, money and people. Every single one of these factors is heating up, which means the market is primed and ready for mergers and acquisitions (M&A).

In my next several columns, we'll take a deeper dive into important M&A topics such as structure, tax, finance, joint ventures and more. It's important to be prepared to make the most of a motivated M&A market. But first, let's look at how we got here:
Changes in ag economics. I don't have to tell you times are tough. Commodity prices and net income are down, and indications are they won't bounce back soon. If you're a strong operator with a prudent debt level, a close eye on expenses and a relentless focus on price and risk management, you'll likely weather the storm, even if it lasts several years. But if your operation is suffering under high costs, too much debt and below-average yields, you'll need to do something different. M&A strategies such as partnering with another farm can keep the combines rolling.
Aging farmers. The "graying of agriculture" has been a hot topic for years, with good reason. According to USDA, the average age of the U.S. farmer in 2012 was 59. With those numbers continuing to trend upward, we'll soon see a significant number of operators who want (or need) to sell. And there's an interesting flip side: in today's market, we also have a (smaller) group of farmers who are younger, hungry and progressive. These young guns have ready access to capital, and they're eager to acquire. The desire to sell plus the desire to buy equals a ripe market for M&A.

Access to capital. Despite recent modest interest rate increases, capital is still cheap. More important, it's readily available for well-run operations with financial discipline who want to buy. In addition, new capital providers such as private equity funds and investment funds are taking a keen interest in agriculture, and they're beginning to finance deals. The number of "alternative" capital providers will undoubtedly increase in the next five years.
Barriers to new entrants. Buy-in cost is a huge barrier to breaking into agriculture. Beginning-farmer finance programs will not get anyone very far. Unless you start with a land base, or you have a farm you grow up on and take over, it's nearly impossible to farm with scale. Therefore, when farms change hands, it will be almost exclusively to players already in the space—which means more M&A. 
Political shifts. Significant tax ramifications prevent many people from transitioning farms. If President-elect Donald Trump makes good on promises to cut taxes on businesses, estate plans and capital gains, and it's easier to sell or transfer business assets, M&A will surge.
To make the most of a motivated M&A market, you must be aware of your goals, financial and operational health, and risk tolerance. Then evaluate the available options. Are you:
a buyer seeking top-line growth and increases in operational size or reach? 
a seller seeking to reduce operational commitments or shed operations that don't fit your long-term goals? 
an optimizer seeking to become the best operation you can be at your current size, possibly with an eye to becoming a buyer or seller in the future? 
Whichever choice you make, there will be plenty of opportunity to take advantage of the benefits of a motivated M&A marketplace. Preparation is the key.
This column is not a substitute for financial advice.