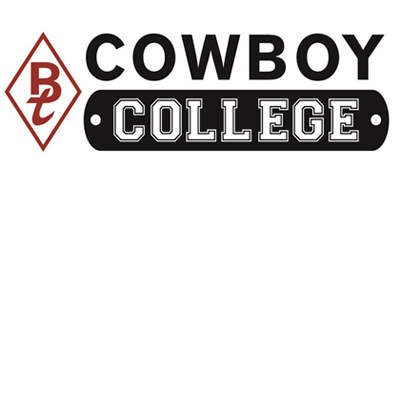 Producers, veterinarians and feed lot crews from around the Midwest, all met in one spot this week to talk everything beef. Beef Today's Cowboy College, held in Omaha, Neb., educates producers with their decision making tips this fall and helps with animal management.
Producers and experts talked antibiotics and therapy for cattle. Because most of the producers are dealing with cooler temperatures while approaching time to wean, most want to know how to avoid a sick herd.
"So often we train with training in some of our agriculture situations by mentoring as we go or observing then guiding," says Kansas State University Professor, Dr. Mike Apley.
Apley says he sees producers struggle with the decision of when to use antibiotics and when to hold off. He says the key having a plan and making it early.
"The protocol needs to have the definition of how we would treat an animal, and then a success – failure definition of we've been successful or if we need to continue therapy or discontinue therapy," says Apley.
Setting up a plan is especially important for weaning.
"With weaning, you might decide things like fence-line weaning or ways to reduce stress on the calf. They may elect to start the vaccination procedure before they're weaned, bring them through, vaccinate them with the cow, then give them their booster vaccination at the time they're weaned. If going to wean and keep them on, they need to make plans for nutrition, how going to pin them, how going to treat them, environment," says Apley.
If a disease or illness develops, then you can plan with how to deal.
"That may involve treatment with an antibiotic or other treatment," says Apley.
Apley says a nutritionist and veterinarian should be involved in the planning.
"Those are the three people that need to be around a table to plan that , ration, balance nutrition, and appropriate feeding schedule for them and how going to be process them with arrival," says Apley.
Now more than ever, producers want their herd to stay healthy.
"In the current situation we are in with all-time feeder cattle-costs, we realize that animal health and welfare is more important than ever before. Just from an economic stand-point, we're investing more money into cattle then we ever have so it's that much more important we try improve our animal health protocols and processes as much as possible," says Norfolk, Neb. producer, Steve Sunderman.
Apley encourages at the end of the season to meet again and talk about what plans can be changed, added or dropped.