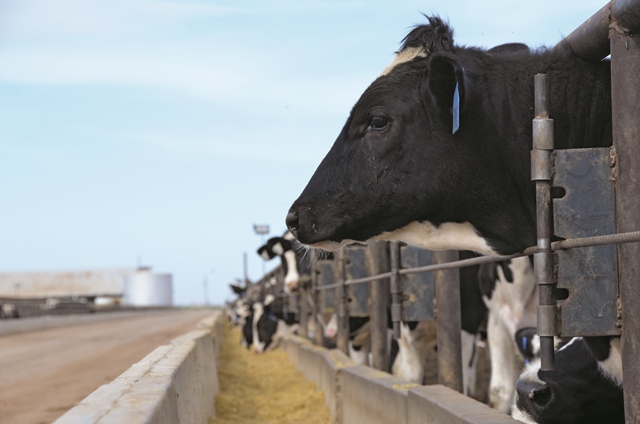 High beef prices will continue to push profits for dairy beef
While dairy farmers are seeing profitability from milk checks, attendees of at Elite Producer Business Conference this November learned there is a tremendous opportunity to market cattle into the beef supply thanks to record high beef prices.

Dairy cattle account for one of every 5 lb. of beef production in the U.S., so they are vital part of the beef supply chain, says Lance Zimmerman, an analyst with CattleFax. Dairy cows account for 6% of beef production, while fed dairy calves account for 14%.
 

  Bonus Content
Markets
While beef from dairy has remained fairly constant, the cattle industry has seen a drop in total numbers from
50 million cows in 1982 to a low of 38 million cows this year. Recent droughts from 2008 to 2012 caused 3 million cows to leave beef operations.

As the country transitioned from the dry period of 2012 to a wetter 2014, beef cow slaughter has dropped off, Zimmerman says. Many beef producers are now holding back more cows to capitalize on record high calf prices.

Other animal protein sectors have also seen record high prices thanks to demand and a drop in production.
"We're going to have larger protein supplies next year by just a couple of pounds, but it is all going to be due to the other proteins, not beef," Zimmerman adds.

In 2015, cull dairy cow prices are forecasted to remain high, with up to a $5 per cwt increase. "I think $1 per pound is going to be pretty normal for the low in the cull cow market," Zimmer says. "The high on those cull cows is going to be right in that $1.20 to $1.30 per pound range."
Retailers can't stand open shelf space. So they will bid more for product to keep their stores full. Packers, in turn, will then bid more for cattle to help cover the fixed cost of keeping plants open.

"The guys holding the supply, whether it's day-old Holstein calves, cull cows or calves in central Kansas, you guys hold the chips for a little while longer," Zimmerman says. These tight supplies should last for another year or two, he says.  

The drought forced many beef cows out of the High Plains of Texas, Kansas, Colorado and Oklahoma. To fill pens, feedyards are buying more dairy calves, driving up prices.

The biggest driver will be consumer demand. "I think you could easily say 55% to 60% of U.S. beef consumption this year is ground beef," Zimmerman says. "For years, the beef industry cried 'we need our own chicken nugget or chicken breast.' My message to everyone in the beef industry is you have it. It's called a hamburger."

"Dairy-influenced beef will continue to be a bigger part of the beef story. Dairy cull cows are increasingly important to beef production," he adds. "Feedlot overcapacity has made dairy-influenced calves attractive; veal isn't the only market."