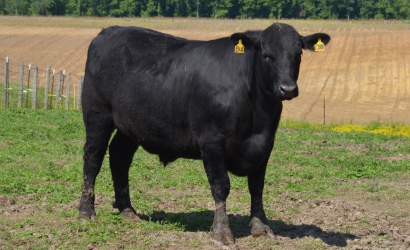 Cattle feeding margins improved $60 per head last week pushing average profits above $200 per head. Profits jumped higher on a $2 per cwt. advance in cash prices and a reduction in feed costs, according to the Sterling Beef Profit Tracker. A year ago cattle feeding margins sat at $40 per head. Farrow to finish pork margins improved $2 per head to more than $63. Both beef and pork profit margins are calculated by John Nalivka, president, Sterling Marketing, Vale, Ore.
Feed costs continue to decline for both cattle and hog feeders. Cattle marketed last week saw feed costs about $70 per head less than cattle marketed at the same time last year.
Beef packer margins declined another $20 per head last week leaving packers with losses of nearly $60 per head. That's nearly equal to the $65 per head losses packers saw at this time last year. Pork packers saw an $8 per head gain in profitability to end the week with average margins of nearly $19 per head. Cash prices for fed cattle are nearly $34 per cwt. higher than last year, and negotiated hog prices are $16 per cwt. higher than last year.
Nalivka projects average cash profit margins for cow-calf producers at $527 per cow this year. Last year's estimated average cow-calf margins were $243 per cow.