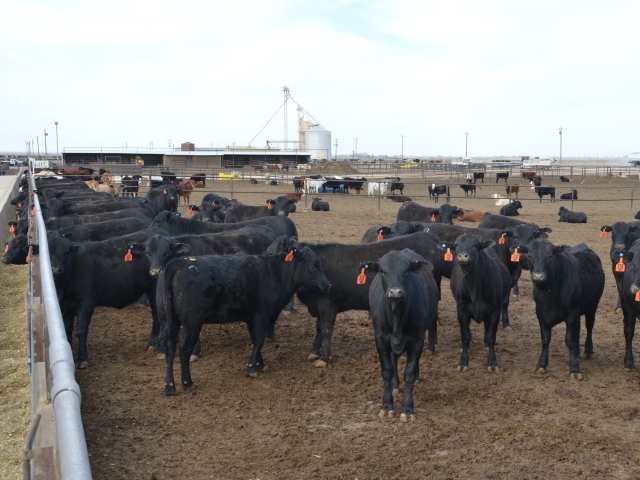 They're far from pretty, but cattle feeding margins on a cash basis remain modestly positive.
Despite a significant year-over-year decline in cash prices, and a $3 per cwt. beat-down last week, feedyard margins were $27 per head to the good last week, according to the Sterling Beef Profit Tracker. That's a $6 per head decline from the previous week, but bolstered by continuing declines in the price of feeder cattle calculated against those closeouts.
USDA's 5-area cash price last week was $117, and the cost of finishing cattle last week was $1,601, compared to $1,638 the previous week and $2,067 last year, according to Sterling Marketing, Inc., Vale, Ore.
Beef packer margins improved $12 per head, resulting in average profits of $129 on every animal processed. Packer margins are about $62 per head lower than a month ago.
A month ago cattle feeders were earning $12 per head, while a year ago losses were calculated at $11 per head, according to Sterling Marketing. Feeder cattle represent 72% of the cost of finishing a steer, compared to 77% last year.
A month ago beef packers were earning $191 for every animal processed, while a year ago packers were losing $15, Sterling Marketing estimates.
Farrow-to-finish pork producers earned $34 per hog last week, about $6 per head less than the week before, and $9 per head less than a month ago.
Pork packers saw their margins improve to $16 per head compared to $9 profits the week before. Negotiated prices for lean hogs were $77.54 per cwt. last week, a decrease of $2.50 per cwt. from the previous week. Cash prices for fed cattle are $31 per cwt. lower than last year.
Nalivka projects average cash profit margins for cow-calf producers at $175 per cow this year. Last year's estimated average cow-calf margins were $432 per cow.