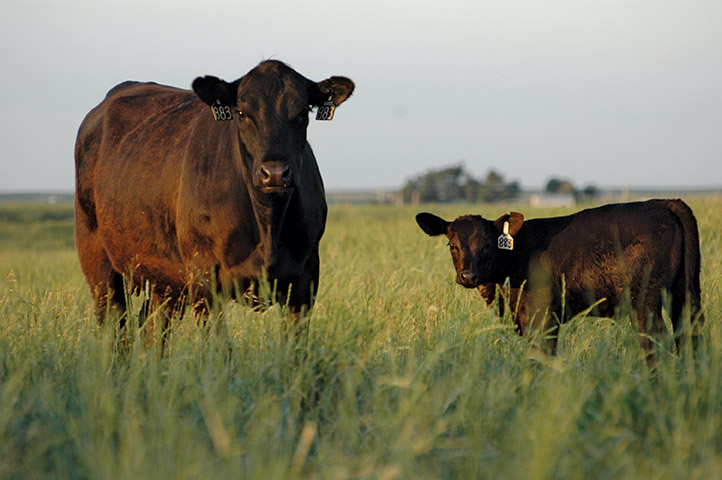 Profit margins for both beef and pork producers fell for the fourth consecutive week, yet both sectors remain solidly profitable.
Cattle feeders recorded average profits of $176 per head last week, about $34 per head lower than the previous week, according to the Sterling Beef Profit Tracker. The margins represent a $231 per head improvement over the average losses of $55 recorded last year at this time, according to estimates developed by John Nalivka, president of Sterling Marketing, Vale, Ore.  
Beef cutout values declined $1.24 per cwt. last week, yet beef packer margins improved $4.16 per head to end the week with losses of $59 per head. A month ago packers saw profits of $65 on every animal processed, and losses totaled $62 per head at the same time last year.
Farrow-to-finish hog margins declined $16 per head but profits remain more than $84 per head. Negotiated cash hog prices declined $6.74 per cwt. to $118.10 per cwt. Pork packers were estimated to earn $1.19 for every animal processed.
The spike in both cattle feeding and farrow-to-finish profits this spring is due to significantly higher cash prices and lower overall feed prices. Cash prices for fed cattle are more than $22 per cwt. higher than last year, and negotiated hog prices are more than $38 per cwt. higher than last year.