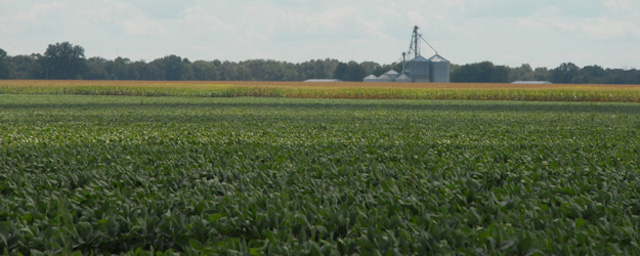 WILLISTON, Vt. (AP) — As farming is blamed for a big chunk of the phosphorus runoff in Lake Champlain, the state of Vermont wants to recognize those farmers who go above and beyond the minimum requirements in protecting natural resources.
Republican Gov. Phil Scott and state Agency of Agriculture Secretary Anson Tebbetts on Thursday announced the launch of a new pilot program to recognize the state's most environmentally friendly farmers through soil testing and monitoring.
Farmers who meet the standards in nutrient management, sediment and erosion control, soil health, greenhouse gas emissions and carbon sequestration and pasture health will be awarded a five-year certification and a sign placed at the farm.
So far, five farmers have signed up. The state hopes to have 10 to 12 farmers in the two-year pilot program.