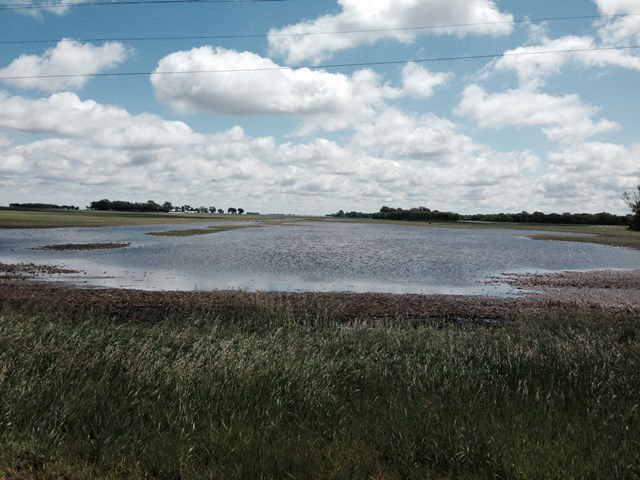 The day after USDA began issuing nearly $4 billion in farm bill safety-net payments to producers, the country's crop insurance industry found itself scrambling to respond to a proposed $3 billion cut to the federal crop insurance program in the newest federal budget.
"Make no mistake--the budget deal's proposed cuts to crop insurance would be devastating. Today, crop insurance is a successful public-private partnership that has already sustained $12 billion in cuts since 2008. This proposal would cripple that partnership and with it, the rural economy," said the Crop Insurance and Reinsurance Bureau (CIRB), National Crop Insurance Service (NCIS), and American Association of Crop Insurers (AACI) in a joint statement.
Other farming groups quickly agreed. 
"ASA absolutely opposes any effort by Congress to reopen any part of the farm bill as part of budget negotiations, and we implore lawmakers to reject any attempt to target crop insurance or any other farm bill programs for further cuts," said Wade Cowan, a soybean farmer from Texas and the president of the American Soybean Association. "Speaking frankly, our farm economy is simply not in the shape it was even three years ago when we began the process of writing the farm bill. Crop values are down almost 50 percent, and our farmers face volatile weather ranging from flooding in the Carolinas to drought in Texas and fires in California. Farmers need a stronger safety net, not a weaker one, and now is hardly the time to pull the rug out from under them by weakening the nation's investment in the crop insurance program."
The news of the cuts emerged late Monday, after Congress and the White House announced a preliminary deal on a two-year federal budget. While the budget still must be approved by the House of Representatives and the Senate, it represents a significant step forward in a budgetary process that appeared to be at risk from a variety of directions: the House's uncertain leadership transition, the possibility of hitting the debt ceiling in early November, and the renewed threat of a government shutdown in December if a budget was not in place.
While that may be good news for the larger U.S. economy, the proposed changes would certainly impact the ag economy. 
Specifically, the budget proposal includes capping crop insurers' rate of return on earned premiums from 14.5% to 8.9% for the next 10 years, between 2017 to 2026.  
That's important, because with the adoption of the 2014 farm bill and the end of direct payments, crop insurance has become increasingly important to farmers and ranchers as a risk management tool.
At the same time, though, the risk involved in crop insurance has caused some firms to reconsider their involvement in the sector. John Deere sold its crop insurance business in 2014, as did Monsanto's Climate Corp. in 2015. Just this August, Wells Fargo said it was exploring options for RCIS, its crop insurance subsidiary.
"Farmers and ranchers, lenders, input suppliers and processors, insurance and reinsurance organizations agree that crop insurance is the centerpiece of agricultural risk management. The program is federally regulated and delivered by the private sector.  The budget proposal would essentially destroy the delivery system and the timely service that farmers have come to rely on to get back on their feet after times of disaster," said the joint CIRB, NCIS, and AACI statement. "To add insult to injury, these cuts were airdropped without being proposed--let alone considered--by Congress. It doesn't make sense to attack crop insurance after this critical protection helped farmers and ranchers survive one of the worst droughts in our nation's history—(and) without calls for ad hoc crop disaster aid. It is particularly irresponsible to push these kinds of cuts at a time when crop prices are falling, farm incomes are on the decline, and extreme weather is wreaking havoc on rural America."
What do you think about the proposal to reduce the cost of the federal crop insurance program? Should Congress do this or not? Why?