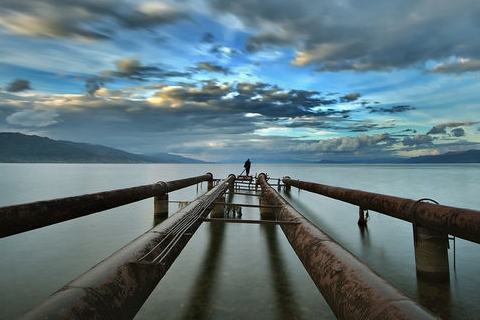 Leaders in Congress say they have plans to take up the Keystone XL Pipeline in the New Year, but that's not the only major pipeline in the works.

There's a chance a new multi-state pipeline could be built in the Midwest, carrying crude oil from the Bakken oil fields in North Dakota through South Dakota, Iowa and to an existing pipeline in southern Illinois. If built, it could eventually ease pressure on the nation's railways to make more room for grain.
An application for the Dakota Access Pipeline recently won approval from the South Dakota Public Utilities Commission. The commission has one year to decide whether to break ground.
Meanwhile, Iowa's utilities board has held informational meetings, but no permits have been filed in the state.
The pipeline could stretch more than 1,100 miles, carrying as many as 570,000 barrels of oil per day. It would cut through a dozen counties in South Dakota, 18 in Iowa and 10 in Illinois.
Some fear the move would hurt farmers.
"I don't think there's anything in it for the farmer," says Jim Schmidt, Lincoln County commissioner, South Dakota. "There's nothing for the farmer. They may get an easement price or something and it's over."
He thinks while the state legislature could get involved, it is ultimately the decision of the Public Utilities Commission. If approved, the structure would become the second crude oil pipeline to run through South Dakota. Construction could start in late 2015 or early 2016.
Click the play button below to watch the complete news report about the pipeline proposal on AgDay: