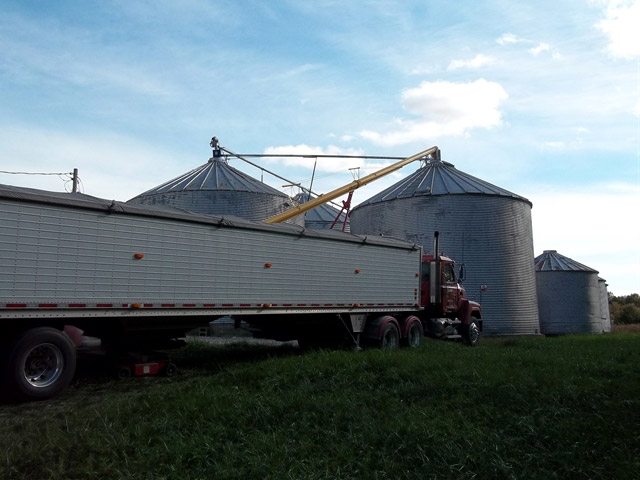 Although U.S. grain producers enjoyed a price rally in October, they should be aware of downward price pressure that's likely to occur heading into January 2015, analysts caution.

"A lot of people are still left unpriced in the market, storing, waiting for better prices," explains Dustin Johnson, EHedger, on the "U.S. Farm Report" Marketing Roundtable. "I think that may be the case for basis. I don't think flat price has a real conviction to rally, though, and I would definitely recommend getting well-hedged, at least on board prices, and hold out for a better basis if you have firm storage."
Producers should look to price unsold corn and soybeans sooner rather than later, advises Mike Florez, Florez Trading.
"I'm short soybeans, and I think that the probabilities are that the market is going to go lower yet," Florez notes. "I think it will probably overall stay down into mid-January, so if you've got unsold corn or beans, I think I would sell them. If you think you need to buy it back on the board, you can always do that in a very, very short period of time. There's enough negative fundamentals around to keep pressure on the market. The technical have rolled over. Normally soybeans go down in seven- to eight-week cycles, and this is just Week One."
Click the play button below to watch the complete "U.S. Farm Report" Marketing Roundtable discussion for Nov. 21-22, 2014:
---
Want more? AgWeb readers are sharing fresh marketing insights every day. Click here to join the conversation or to start your own.