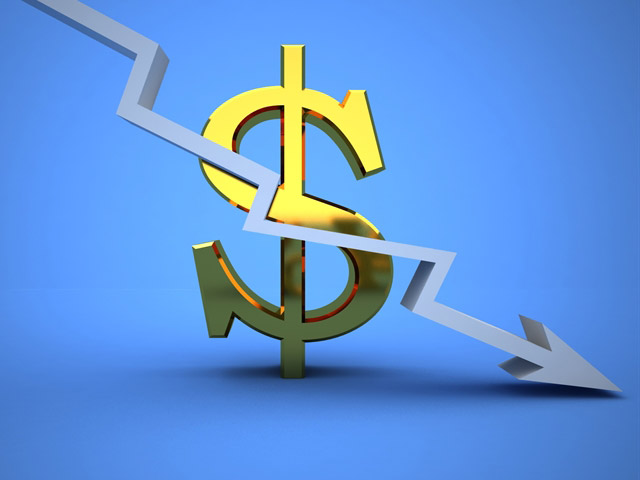 The last few weeks many market analysts have predicted lower milk prices in the first few months of 2016 than previously expected. There is a lot of milk in the market and not much processing capacity to take it. In addition the market for dairy products is in a downturn and lower product prices translate to lower milk prices. Mike North of Commodity Risk Management Group told "AgDay" host Clinton Griffiths the best thing a farmer can do in the next week is protect your bottom line with a risk management strategy that will allow flexibility when the price shifts upward.
The Over Production Problem
Production and farm productivity are at record levels, mirroring 2014 which was a big year for milk production according to North.
"We still aren't far from peaks of cow numbers," he says, "productivity on the farm is being maintained."
Unlike 2014 there isn't a home for all of the milk being produced. North says it's being made into cheese, powder and being shoved into plants wherever it can fit. Some milk is even being dumped because of lack of processing capacity, which is everyone's problem because it pushes price lower.
"There's lots of production on the front end looking for a home on the back end," North explains, "that usually chases prices lower."
Watch the entire AgriBusiness segment on "AgDay" below:
Manage Risk, Anticipate Opportunity
North says the average price this year was $15. That will not likely be the case the first few months of 2016 so you need to develop a strategy to manage downside risk.
"Going into the first several months of 2016 there's a lot of numbers with $13 that become a strong possibility," North says.
North suggests farmers use a put option to protect their bottom line.
"Use what's available in the market right now by way of options to give you the flexibility to protect the $15 price from the $13 risk," he says. "That will still give you the opportunity to see some better prices should we start to move back higher at some point."
North says it's quite likely the market will move lower but says after that there's an opportunity to go back higher.
His advice, "Stay flexible get the coverage on and maintain the mindset that there's risk and on the other side of that some potential opportunity."