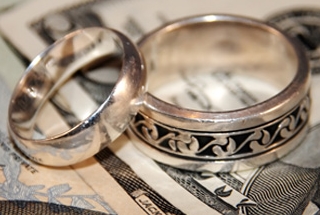 These arrangements are unromantic, but valuable
Asking your spouse-to-be to sign a prenup can be an emotional, dreaded and touchy situation. No one wants to think about a potential divorce when beginning a new life together. But don't let that stop you from planning for your farm's future.

The fact remains that about half of all marriages end in divorce, which can be a financial nightmare or the end for a farming operation.

"Farmers tend to tie up all their wealth in the farm, which means a divorce can be catastrophic," says Amy Salladay, an attorney and partner at the Knight & Salladay law firm in Columbia, Mo.

Salladay suggests prenups be treated like any other element of business planning. "It's not that you're planning for your divorce, it's that you're planning your financial future," she says.

Mike Barton of Bellatti, Barton & Cochran in Springfield, Ill., agrees: "It may seem negative, but a prenup is about protecting the business."

Since many divorced people cite money issues as a reason for separation, the process of obtaining a prenup can help identify problem areas for a couple. "What you're really negotiating with your fiancé is how you're going to handle your finances during the marriage," Salladay says.
Begin the Process Early. Once you are engaged, Salladay advises, meet with attorneys and start developing your prenup, ideally six to nine months before the wedding. "Agreements executed on the eve or close to the actual wedding date are much more likely to be set aside by the court," she says. "Those are always highly suspect."

A prenup can be an extensive document if it's for a second marriage, a farmer in a partnership or if values of farmland, machinery and other assets are fully detailed. Salladay says many of her clients don't realize how much time it takes to work through these issues. "It is difficult, if not impossible, to resolve issues regarding finances, children and the payment of maintenance and attorney fees overnight."

To ensure that both spouses are properly advised and there is no fraud in the agreement, Salladay asks each party to have his or her own attorney.
Focus on What's Important. Prenups are becoming more common as people marry for a second or third time. Barton says that in second marriages, a prenup is critical. "Typically, by the time a second marriage comes around, the farmer has amassed a lot of property that needs to be protected," he says.

Also, "a prenup helps with the children from the first marriage," he adds. "They know exactly what is going to happen, and this reduces friction. Anytime you can reduce friction in succession planning, it is healthy."
Be Honest and Reasonable. Salla-day says the most important thing
is full disclosure of assets. "One of the major grounds for attacking a prenup is that the spouse claims she didn't know the value of the farm ground on the day of the marriage," she says. Attaching a value for land or equipment doesn't need to include an appraisal, just an honest assessment by the farmer.
.................................... 
Register now for the 2016 Tomorrow's Top Producer business conference happening June 16-17 in Nashville!