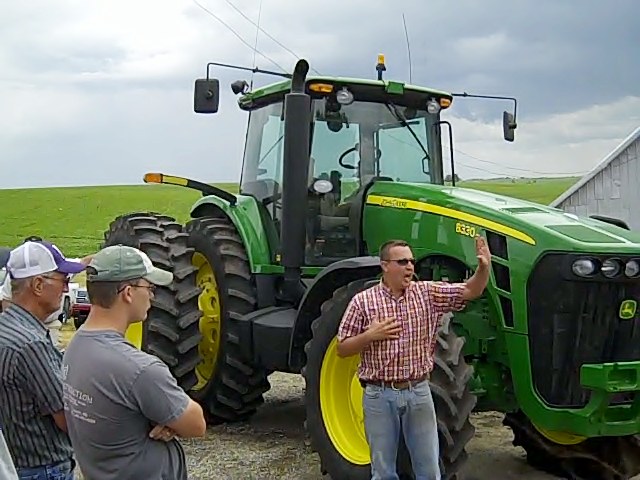 When it comes to farm machinery, purchasing used equipment is usually the cheaper option – but it isn't always the best, warns Robert Stwalley, assistant professor of agricultural and biological engineering at Purdue University.
"A used piece of equipment, under the right circumstances, may be the best economic choice for a specific operation," he says. "But it may not be. Remember, go in with your eyes open and choose wisely."
That's especially important to consider as the industry looks at potential surpluses in many areas. Retailers selling new farm machinery can tweak inventory to adjust to lower market demand, while any new equipment sale usually involves a trade-in, adding additional equipment to inventories.
Stwalley reminds farmers that farm machinery operates at maximum efficiency for only a certain amount of time. For example, according to the American Society of Agricultural and Biological Engineers, planters have a relatively short effective lifespan of around 1,000 operational hours. Tractors, farm trucks and wagons can last up to 5,000 or more hours. Other machinery types typically lasts around 2,000 hours.
That makes it important to consider how many useful hours a given piece of equipment has left, Stwalley says. Used machinery is only a bargain if its benefits outweigh the costs to upkeep. Buyers should consider not only purchase price, but also repairs, maintenance, storage and other expenses, he says.
Time is another overlooked cost associated with buying used machinery, Stwalley says. Online listings has made searching for a specific piece of equipment easier in recent years. But a farm manager often has to visit multiple sellers to find the best available deal.
Need more advice on used farm equipment? Start with Machinery Pete, the most trusted name in farm equipment. Greg Peterson has been researching and analyzing machinery auction prices since 1989. His database totals close to 500,000 auction sale prices on roughly 70 categories of equipment, making it the most comprehensive and complete of its kind. Learn more at www.agweb.com/machinerypete/.