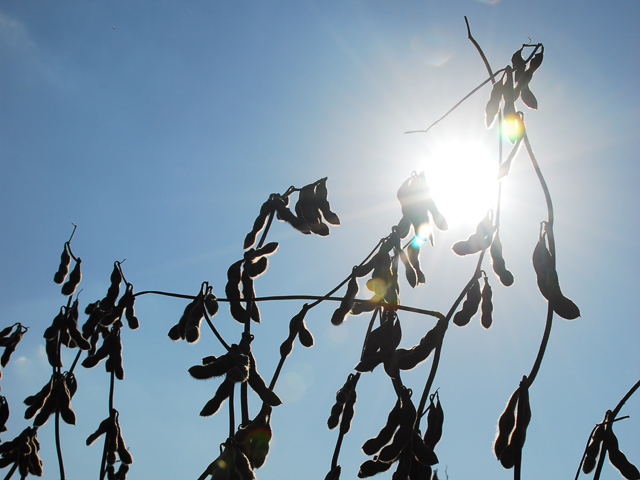 Purdue University is forming a new research center devoted to advancing soybean production and finding new uses for the crop.
The Purdue University Soybean Center announced Friday at the Indiana State Fairgrounds is set to begin its work this fall on the West Lafayette campus, with Purdue assistant dean of agriculture Marshall Martin serving as its founding director.
Martin says Purdue has more than 40 faculty and staff members whose work in some way involves soybeans.
His immediate focus will be working with those researchers and the soybean industry to devise a strategic research plan encompassing the crop's role in feeding a fast-growing world population, as feed for animals and use for biofuels and industrial applications.
Indiana farmers last year produced 264.7 million bushels, the fourth highest in the nation.