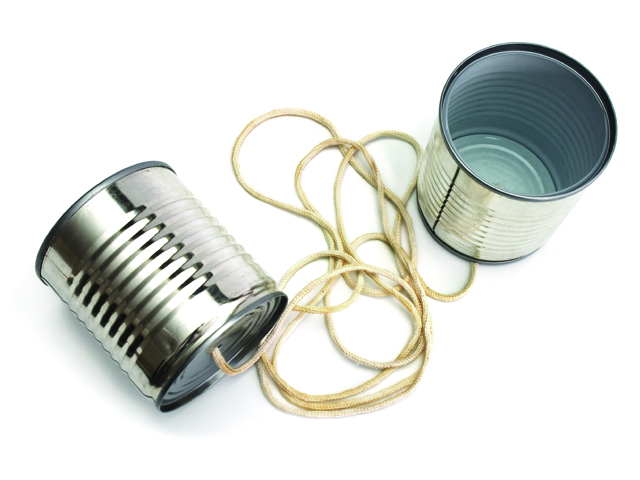 How to embrace conflict and become a better communicator in the process
Words and body language don't weigh a thing, but they can deal a powerful blow. That's why it's so essential for farm leaders to improve how they communicate, particularly during the stressful couple of years ahead. 

"You built this business. You're smart," says Carolyn Rodenberg, owner of Lynchburg, Va.-based consulting firm Alternatives to Conflict. "But are you smart enough to know you need to manage your time more effectively?"

It's critical for managers to spend at least 70% of their time working with people, she says. In fact, dedicating 90% of your time to people and 10% to other tasks is the best ratio for CEOs. "You're not doing your job if you're doing less than this," she says.
Start With Vision. Before the busy planting season begins, reshape how you work with your team, experts recommend. Even a few small steps can vault you ahead of the competition by clarifying expectations about the direction of your business, improving work efficiency and forging new relationships with business partners you'll meet.

Producers should be able to describe their company's vision statement in five words or fewer, Rodenberg says. They should talk about it so much all team members understand the value of their job.

"Keep talking about where we're going and the fact we're not going to get there without you," she says. "The more you know how to share that vision, the more they take in." 

To clarify that vision for team members, producers first must understand how they can use it to address the three most common types of on-farm communication conflict, says Chris Barron, an Iowa producer and a business consultant with Ag View Solutions. Those conflict areas are transparency, including economics, planning and information; technology, including generational differences, the rapid pace of change and resistance to change; and transition, including expectations, the unknown and comfort with current circumstances. 

"If people aren't getting along the best during good times, how well is this going to work for them when there's too much month at the end of the money?" Barron asks.
Adapt To Personalities. The next step is to mold your leadership to fit the many personalities represented on your farm.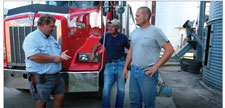 Top operators should share their farm          vision statement of no more than five          words often, says Carolyn Rodenberg
     of Alternatives to Conflict. 
Most people mesh with about 25% of those they encounter in any avenue of life, including business, notes Dave Mitchell, a specialist in applied cognitive psychology and business dynamics, and founder of Walla Walla, Wash.-based consulting firm The Leadership Difference. 

Another 25% of people have personality styles that seem to be in constant conflict with our own. True business leaders nurture positive relationships and find strategies to work around challenging ones.

"This is not good or bad, this is just chemistry," Mitchell explains. "But we've left out 50% of the population, and for my money, true leadership is the capacity to adjust to that middle 50%. If we could grow our appeal into that group of people, then we'll be more effective leaders." 

To do that, Mitchell advises learning about the four schemas—rules and policies our brains follow to build rapport with others. These global relationship rules suggest everyone can be assigned to one of the following categories:
Romantics value relationships, "which means that they're most comfortable being led by, being sold by, being serviced by someone that they view as likeable," Mitchell says. "If they can't imagine you as a friend, it's very difficult for you to influence them."
Warriors seek someone "who gets things done quickly," he says. "How do you increase my productivity? How do you speed up the process for me?"
Experts want someone "who's knowledgeable, someone who gives me good information and will keep me from making a mistake," Mitchell says.
Masterminds identify best with a "professional who offers creative solutions, something new, something different," he says.
With these personality types as a baseline, farm business leaders can collaborate more effectively and learn how to adapt their communication to fit each person. It also means we can work to avoid stress.

"We're born with a desire to connect with other human beings," Mitchell observed at the 2016 Top Producer Seminar. "Unfortunately, they're delusional in a way that differs from our delusion, which means that ultimately we're disappointed in their behavior when it doesn't match our expectations because the way they behave isn't exactly the way we think we'd behave in what we perceive to be the situation they're in."
Challenges And Solutions. To avoid disappointment, leaders must adapt how they present messages, Rodenberg advises. When your farm is facing a problem, she recommends following a seven-step conversation process that involves all stakeholders. It's "absolutely disastrous" to talk about people, so the only solution is to meet with everyone, she says.

"Stop the meeting and schedule a new one when you realize another person needs to be involved in the conversation," Rodenberg says. 

Moving from casual communication to feelings-based communication helps leaders understand how team members are feeling and how a situation is affecting them, their family and their emotional and psychological health. 

Make sure you devote enough time to high-level team members by having no more than five direct reports, Rodenberg says. Each of those reports should be responsible for a subset of team members. Otherwise, "you cannot possibly give those people the time and energy they deserve," she says. 

Careful organization can actually help you gauge team members' performance over time, Barron adds. He uses the same nine-point questionnaire for year-end reviews and aims for the same time, location and time limits on topics. His human resources department also asks employees to define his or her role in their own words. 

"Write down all roles, then grade yourself," Barron says. "You can track this against your next review and see whether you're improving." 

Communication will separate the best from the mediocre operations in the next three to five years, "I guarantee it," he concludes. 
To purchase a copy of Dave Mitchell's book "The Power of Understanding People" featuring tips on conflict resolution, insights into better business interactions and more, visit amazon.com. 
---
7 Steps To Resolve A Business Conflict
If members of your farm team are in conflict, one of the best ways to work toward a resolution is to gather everyone involved in the dispute in the same room, says Carolyn Rodenberg, founder of the Lynchburg, Va.-based consulting firm Alternatives to Conflict. Once everyone is seated around the table, follow these steps:

1. Name the problem together. Start by asking, "Why aren't we communicating better?"

2. Discover the underlying cause of the conflict. What does each person need, and why?

3. Brainstorm possible solutions.

4. Analyze options.

5. Select the best solution.

6. Implement the solution.

7. Evaluate the solution's effectiveness in one month.