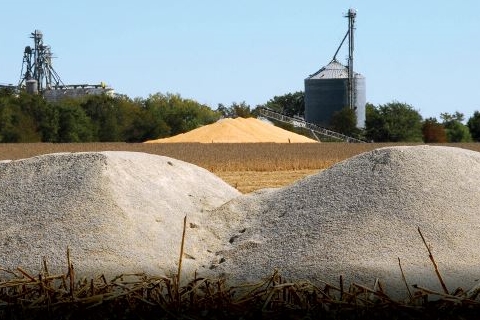 When it comes to fertilizer costs, agricultural lender Rabobank seems to think that farmers can expect more of the same in 2015.
"Overall, the situation in 2014 appears similar to last year," according to Rabobank's quarterly fertilizer report, which was released this week. "With moderately bearish sentiment in [the first quarter of 2015], standard price support will originate from spring buying as stocks deplete.
The bearish outlook is a result of ample supplies, which are likely to limit the price growth for urea, ammonia, potash, and phosphates.  Another factor in Rabobank's forecast? The potential for tax policy changes in China, which could increase that country's exports of urea and potash.
"China is set once again to make major changes to its export tariff scheme in phosphates and urea," noted the report, which it said "could have a major impact on the availability and pricing of urea."  In terms of potash, China is both expanding its potash operations and building up its stocks. That gives the country some "pricing power," according to Rabobank, but only a limited amount. "Reduced global demand and relatively high inventories will limit upside in potash ahead of the major 2015 contract negotiations in China, despite supply management from producers and a flooding incident at one of the mines."
Back in the U.S., relatively low crop prices, late harvest, and cold weather are affecting fertilizer use. "At the end of November, 40 percent to 50 percent of the typical fall ammonia applications in the Midwest had not yet occurred," the report said. "Overall, we expect a relative reduction in fertilizer demand  due to carry-over stocks, lower corn acres, and more prudent application."