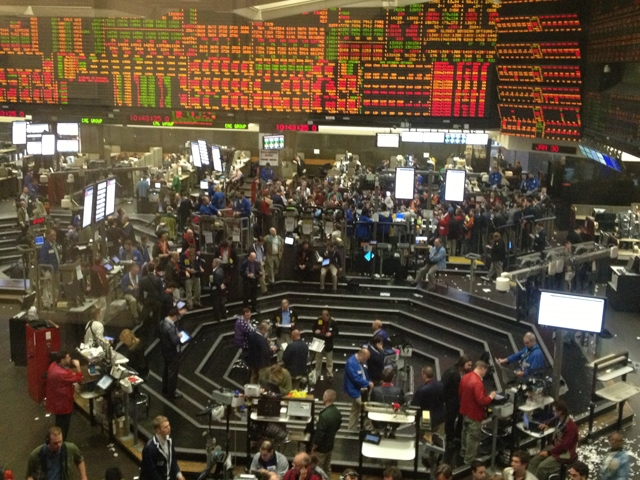 Farmers need to prepare for another year of low crop prices, according to Rabobank, which recently released its 2015 commodities outlook.
The bank expects corn prices to stay below $4 next year, hovering between $3.60 and $3.80 a bushel for quarterly averages. The news is similar for soybean prices, which Rabobank forecasts to stay between $9 and $9.70 per bushel, which are also quarterly averages. Wheat, too, will trade within the quarterly averages of $5.20 and $5.60 per bushel.
"Bumper harvests in 2014 have improved world supplies of most grains and oilseeds, which will result in lower and less volatile price levels compared to previous years," the report said.
And demand, while growing, has not been strong enough to result in higher prices. "The recent plateau in biofuel demand—driven by slower growth in mandates and the low crude oil price, combined with a reduction in global import demand—will allow worldwide supply of grains and oilseeds to outstrip demand in 2015," the report said.
Where are prices growing? Cattle, where Rabobank expects prices to keep rising in 2015 as the U.S. continues to rebuild its herd. "Due to the overall tight fundamentals, we expect the market to trade towards record levels in the first half of the year, before leveling to a traditional seasonal pattern for the second half of the year," said the report, which also noted the effect of lower cattle and beef imports from Canada and Mexico on these increasing prices.
What can row-crop farmers do to manage this situation next year? Here are three takeaways from the report:
Storage continues to make sense, especially for corn, even if everyone is doing it.  Assuming Rabobank's "base case" with U.S. corn acreage falling below 90 million, corn prices are expected to hit a low in 2014 and gradually rise in 2015. "With the robust increase in stocks, long-term storage is likely to return as the key merchandising/farmer marketing strategy … the history of seasonal cash basis portends good potential for profits as cash prices strengthen from harvest lows," the report said. "As a result, the prospects of storing grain to make a profit are strong, and therefore our base case outlook includes an expectation of record storage levels through Q3 2015. Fall processor buying is likely to increase as the potential for a winter premium is driving by the difficulty of pulling grain out of a profitable storage environment."
Watch China's economy.  Rabobank expects China to buy 4 million more tons of soybeans in 2015, but those exports could disappear if its economy stumbles.
Keep an eye on soybean acres in the U.S. and South America. Rabobank says soybean production for Brazil, Argentina, and Paraguay to hit a combined 156 million tons, thanks to more acres being planted with soybeans. That's expected to happen in the United States too; Rabobank says soybean acres of more than 88 million could push prices even lower in 2015 than it expects.