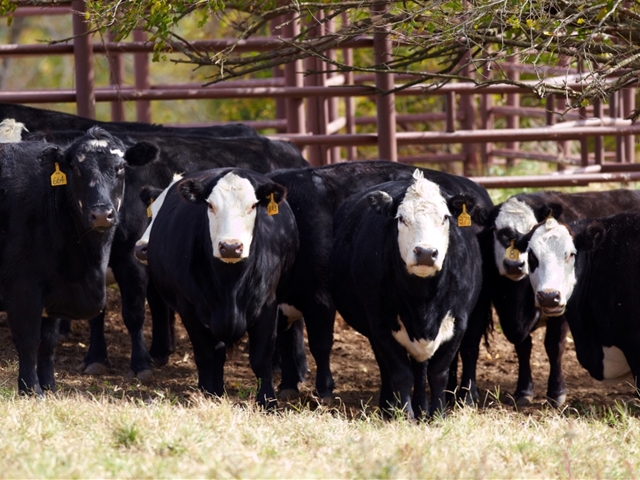 It has been a record year for cattle prices, but U.S. livestock producers may want to take care in the near future, according to agricultural lender Rabobank's quarterly report on beef on the beef market.
"Following the exceptional run-up in both cattle and beef prices for the year, traders are squaring positions before the holiday season, and the market is beginning to feel tired," the report said. "Based on seasonal considerations and the record price levels, the market is vulnerable to a moderate near-term price correction."
Given world demand for beef and small herds, though, any correction is unlikely to last for long. "Looking toward spring 2015, cattle supplies will again be tight, with renewed price strength expected," the report said in its U.S. forecast.
The pricing situation is similar elsewhere in the world. While China's beef consumption is not expected to surge as it did in 2013, it remains an important market for the U.S. and others. "The underlying Chinese demand for beef will remain strong and will increase at a steadier rate, providing a great export opportunity for a number of beef-exporting countries," the report said.
But global economics remain a concern in many countries. Here are a few highlights from Rabobank's overview of cattle markets around the world:
In Argentina, "domestic consumption is also declining as a result of increasing beef prices and declining economic activity."  
In Brazil, prices are expected to remain strong—but only to a point. "In the domestic market, the [Brazilian] beef industry has been pressured to keep wholesale prices within the consumer's budget, with the risk of consumers converting to pork and poultry products due to record beef prices, particularly given the weak economic growth in anticipated in 2015."
In Canada, the fight over the country-of-origin-labeling has caused challenges, but the weak Canadian dollar has resulted in strong exports. "2015 could be a critical year for Canada, as the country will determine whether it starts rebuilding or further downsizing its industry."
In Mexico, small herds are limiting the cattle industry, which is developing export markets in the U.S. and Hong Kong.
In the European Union, the beef market is splitting into two segments—premium and ground—"with divergent price developments." Prime beef prices are climbing while "ground beef prices are under pressure due to lackluster demand."
In China, both the central and local government has been encouraging meat production, with subsidies available to big farms with more than 500 cows. But the supply still won't be enough to meet Chinese demand, Rabobank predicts.
Overall, Rabobank continues to see the U.S. cattle industry as the "major driver" in the global beef markets.