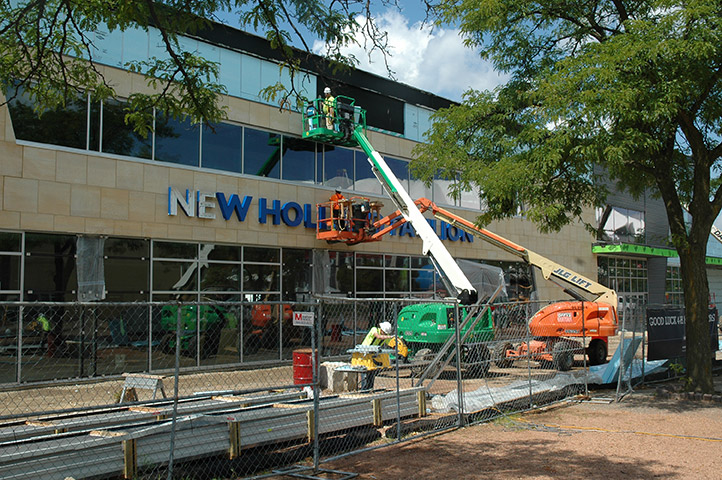 With just six weeks left until the start of World Dairy Expo 2014, constructions workers are hustling to finish the massive New Holland Pavilions at Alliant Energy Center.
Here, workers are finishing up signage today for the two new barns, which will encompass nearly seven acres under roof. The barns will house some 2,000 dairy cows and include a 12-stall walk-thru milking parlor.
All totaled, the buildings will use nearly 9,600 cubic yards of concrete (enough to pave four miles of highway), 1,186 tons of steel, 122 tons of rebar and more than 33,000 bolts (no, we didn't count them).
Eighty to 120 workers have been on the site daily, with a total of about 350 different people working on the project. By the time the building is complete September 19th, workers will have logged 460,000 work hours. That's about 230 full-time equivalent years of labor—all done in about seven months.
Make plans now to view the new barns Sept. 30 through Oct. 4 in Madison, Wis. Learn more about this year's show here.