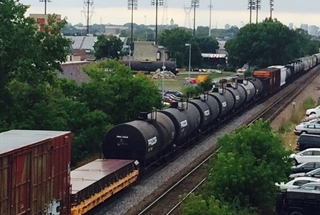 A high demand for grain shipment caused by a record harvest this year is driving long waits and high prices in Minnesota and across the county, according to experts.
All farmers are being affected by delays in shipping commodities by rail, but some are having a harder time than others, Minnesota Public Radio News reported. Farm groups in western Minnesota, as well as North and South Dakota, are experiencing some of the longest waits and highest prices.
Grain shippers in the northern and western parts of the state have few options beyond rail, said Jerry Fruin, agricultural economics professor at the University of Minnesota. But farmers in southern Minnesota are able to ship by barge via the Mississippi River. Although they have more options for storing or selling their grain locally, waits to move grain can produce added costs that run into the hundreds of millions, according to some estimates.
"When you get into transportation shortages, the price of transportation will probably go up to meet the demand," Fruin said.
When the rail car shortage hit, the cost of shipping more than doubled for many grain elevators. Farmers foot the bill for those increases since transportation costs are deducted from the price per bushels an elevator pays for grain, Fruin said.
"It is generally equal to what the transportation cost is to the market that you are wanting to send it to," he said.
The typical cost of corn is between 20 and 40 cents a bushel. The rail car shortage caused the price of rail shipping, and in turn the price of corn, to skyrocket. Many grain elevators in northwest Minnesota are paying low prices for corn because of the shipping costs, according to Tom Haag, former president of the Minnesota Corn Growers Association.
A recent study conducted by the University of Minnesota estimates the state's farmers have already lost $100 million, mainly because of the shipping shortage.