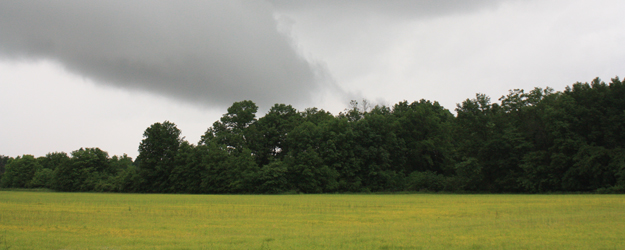 Tropical Storm Bertha will remain well offshore and accelerate northeastward, according to USDA's agricultural weather highlights. A few showers, unrelated to Bertha, will linger through today along the southern Atlantic Coast.
Meanwhile, a cold front will push south-eastward, delivering widespread showers and thunderstorms from the northern Plains into the Southeast. Five-day rainfall totals could reach 2 to 4 inches from the western Corn Belt to the southern Appalachians.

Little or no rain will fall, however, across the southern Plains and the Great Lakes region. Elsewhere, the Northwest will get a late-week break from high temperatures, while monsoon showers will occur in the southern Rockies and the northern Intermountain West.
Watch AgDay's weather forecast for Aug. 5:
The National Weather Service's 6- to 10-day outlook for August 10-14 calls for near- to above-normal temperatures nationwide, except for cooler-than-normal conditions in parts of the Southeast. Hot conditions will be most likely in the Far West.
Meanwhile, below-normal rainfall along the northern Atlantic Coast and in much of the West will contrast with wetter-than-normal weather from the southern Plains into the Southeast, and from the Ohio Valley into the lower Great Lakes region.
Regional Weather Outlooks
In the West, cool, showery weather has spread as far west as northern California, easing irrigation demands, aiding wildfire containment efforts, and providing temporary relief for drought-stressed rangeland and pastures. Beneficial showers are occurring in several other areas, but hot, dry conditions persist in the Northwest.
On the Plains, widespread showers stretch from Montana to South Dakota. The rain is slowing winter wheat harvesting but benefiting rangeland, pastures, and summer crops. Meanwhile, very warm, dry weather covers the central and southern Plains, boosting irrigation demands. On August 3, subsoil moisture remained more than half very short to short in Texas (67%), Oklahoma (59%), Kansas (52%) and Colorado (52%).
In the Corn Belt, cool weather is returning to northern production areas in the wake of a cold front's passage. Meanwhile, beneficial showers dot the eastern and southwestern Corn Belt. On August 3, topsoil moisture was rated 52% very short to short in Missouri, along with 49% in Nebraska and 36% in South Dakota.
In the South, warm, mostly dry weather favors fieldwork and crop development. However, dryness remains a concern in several areas, particularly across parts of Alabama, southern Georgia, and western Kentucky.
 
---
Related story: Put This Free Frost Calculator To Work
Check your forecast: View your weather conditions down to the field-level with AgWeb's Pinpoint Weather
---
Read and watch more Top Producer Power Hour news and videos.